*This post may contain Affiliate links. I may receive a small commission, at no cost to you, if you choose to purchase through these links. Thanks, Friends!*
A Dandelion….
Some see a weed…
Others see a wish….
As a little girl I loved Dandelions. I was drawn to them. Like a force.
My heart would lighten as I saw them floating in a field. I'd run through them laughing, careful to choose the largest one. I'd close my eyes and make a wish blowing the billowy petals all around me…
Again and again and again….
I remember my Dad saying, "Brooke! Don't do that! Those things will make more weeds grow!"
I would frown, puzzled and reply, "But I don't see weeds anywhere."
He'd point to the "weeds" all around us.
I'd crinkle up my forehead confused. All I saw was beauty…
There were beautiful flowers all around me. Some were a happy yellow like the sun. But the others? They were cloud-like and magical…
Their whimsy only beckoned me closer…
I just wanted to fill my world with a thousand wishes…
Even as an adult, when I see dandelions, I don't see weeds. I never have. I've always seen something beautiful. I see a wish and new possibilities.
Right now, though, during this particular springtime…during this time of global pandemic and quarantine…
I'm going to be honest. I'm having a hard time seeing past the weeds.
The world is upside down. There aren't weeds or wishes, but endless uncertainty…
To me it feels strange…like I can't wake up from a bad dream.
I try to focus on the good. I try to focus on the positive.
But some days it's so hard. The worry and fear and "what ifs" settle into my heart and soul and I feel as though I can't breathe. I feel like the world is ending, and I'm going to collapse at any moment trying to hold the weight of it all.
But, then…
God…
whispers to my soul…
He speaks into my heart…
I hear a song…
You give life, You are love

You bring light to the darkness

You give hope, You restore

Every heart that is broken

Great are You, Lord

It's Your breath in our lungs

So we pour out our praise

We pour out our praise

It's Your breath in our lungs

So we pour out our praise to You only

"Great are You Lord" by All Sons & Daughters
His breath gently blows a thousand possibilities in my direction…
Just like my beloved dandelions…
He gives hope….
He restores….
Keep hanging on…
Keep reaching up and grabbing hold of His mighty hand…
He will walk us through this time until we no longer see weeds….
But once again….
We see beauty all around….
And in that beauty, we see hope…
Blessings,
Brooke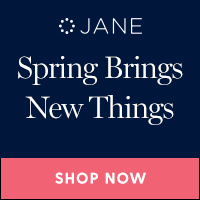 Sharing is Caring! If you've enjoyed today's post, I'd be so grateful if you would share it with your friends. Thank you!