*This post may contain Affiliate links. I may receive a small commission, at no cost to you, if you choose to purchase through these links. Thanks, Friends!*
"It's November 9th, babe! November 9th! I still don't have a deer!" Coach grunted passionately.
I rolled my eyes. Between football and killing animals, I'm about to go insane.
I have all of these boys surrounding me, and I don't understand this craziness.
On our way home from church today, Brady asked, "Hey Dad, when we gonna go and get us a nice deer?"
Really? Why on earth would you want to kill a nice deer? What about Rudolf? It's a month before Christmas.
I looked at Coach this morning in disgust, "One of my friends posted on Facebook, 'I'm really tired of seeing pictures of proud deer murders. Poor deer,' and I may have to agree with her. Can't you just go out in the woods and enjoy the day, and not kill anything?"
He smirked changing the subject, "What are we doing for lunch today?"
I answered completely clueless, falling directly into his trap, "Probably chicken tacos unless you want to go out for lunch after church."
He laughed, "What kind of tacos?"
I finally caught on. He smiled triumphantly, "You're going to eat a chicken, but I can't provide meat for our family?"
Having no defense for myself, I laughed, "Fine. But I don't want to hear all the details every second. It's disgusting!"
This afternoon, I was looking forward to a massage with a friend. A nice lovely massage. Just me and her. No kids. No talk of killing deer. No incessant football all hours of the day. Just quiet.
At the last minute, she was sick. Like the kind of sick that has to cancel a massage. Bad, put you under for the whole day, migraine, kind of sick.
I was sad, but since I have migraines too, completely understood.  I knew she needed some rest, and was thankful the spa let us reschedule for another day.
Coach immediately got on the phone. My stomach churned as I heard him say, "Hang on, let me check."
He looked over at me, "Hey babe, since you're not going anywhere today, do you care if I go hunting?"
I sighed, defeated, "Sure. Why not."
I looked at his face beaming with delight covered in burly hair. He has been growing his beard out to get ready for hunting season.   Like a giant kid on Christmas, I couldn't deny him that excitement.
Wrangling the kids by myself this afternoon, a thought struck me, 'Now wait just a minute here! I'm supposed to be out getting a massage right now, and somehow Coach left me with the kids to go hunting. How on earth did that happen? I think when we reschedule our massage, we are clearly going to need to include a facial. That's the least he can do.'
Before he left, Bryce helped him gather some things from the storage room. He came upstairs perplexed, "Mom, there's a deer down there. A deer, mom! His head was looking at me!"
Yes, buddy, I know. I know. Don't worry, Daddy doesn't kill Santa's deer, just their cousins.
Brooke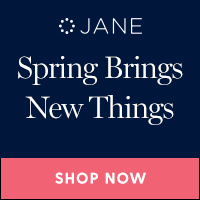 Sharing is Caring! If you've enjoyed today's post, I'd be so grateful if you would share it with your friends. Thank you!