*This post may contain Affiliate links. I may receive a small commission, at no cost to you, if you choose to purchase through these links. Thanks, Friends!*
In our house there are not very many "still" moments during my day…
Four kids running around chasing a crazy dog…
A crazy mom running around chasing four kids chasing a crazy dog…
And then there's Coach, doing a funny dance in the midst of the chaos making us all stop and laugh…
That's a typical day…
If I'm not careful, before I know it, I'm crashing in bed at midnight exhausted…feeling overwhelmed at the thought of doing it all over again at 5am the next day…
Psalm 46:10 says, "Be still and know that I am God…"
We don't watch much TV during the week. I believe that what goes inside your mind and heart on a daily basis is what you believe…it becomes a part of you…your countenance…and frankly there is not much on TV that I am OK with becoming a part of my kids' hearts….or mine for that matter…So we just turn it off, for the most part, only allowing it in small doses. It allows them time to play…to just be kids…to spend time together…to get to know one another…to grow as a family…
We as adults are bombarded with so many things as well that we need to take a few minutes each day to just be still.

I know it is hard, believe me.

But it is so important. When I get in a bad habit of being too busy to just be still, my days become even more chaotic, more hectic, my heart becomes more burdened and things just seem out of place for me.

But when I do take just a few minutes every morning to "be still" and spend time with God, things seems to go a little more smoothly, my heart seems to be in the right place…I have a better outlook when hard things hit.
I get up early…and no, I'm not a morning person…I am far from it! J
I get everyone out the door and off to school…and sometimes, I have a few precious minutes before the little boys wake up…I make a cup of hot tea and curl up in my big chair…I grab my bible and read from God's word…I spend a few minutes thanking Him for my family, for my life, for allowing me to live in this country…I spend some time pouring my heart out to Him in prayer over my family, my hurts, confess my struggles, whatever is on my heart that day… I ask for a little wisdom as my crazy day begins.
About that time, my 3 year old comes down with wet pants needing me…my baby wakes up…
No, none of my problems are instantly solved, but I have set my day right-side-up, with God at the beginning. I have laid it all out to him…talked with Him…listened to Him…asked for wisdom…and He has gently reminded me that He has been here on this earth too, and He is holding my hand and here to guide me through each and every day… He alone understands my needs…He alone can handle my problems…
I just need to sit down long enough to…. Be Still and Know that He is God…
-Brooke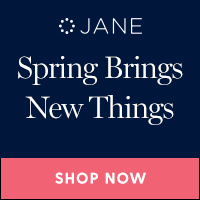 Sharing is Caring! If you've enjoyed today's post, I'd be so grateful if you would share it with your friends. Thank you!