*This post may contain Affiliate links. I may receive a small commission, at no cost to you, if you choose to purchase through these links. Thanks, Friends!*
Be thankful in all circumstances. Finding joy in the little things will get you through the hard days.
I have been to other countries where poverty is so extreme. I went with the intention of helping, yet I came home humbled and have learned so much.
I have noticed that in places of extreme poverty, there is a stronger sense of community.  There is also a stronger reliance upon God.  When you have nothing, you tend to look up and thank God for the little things so much more.  There is also less distracting us from the most important thing…building relationships with one another…reaching out to one another…really knowing our neighbors.
Here, so many things distract us.  Oftentimes, our focus is on 'things' and not those closest to us. Things that are so frivolous.  So meaningless.
We should be building one another up, rather than building up the insides of our homes, where we rarely invite people in, because we are so busy.
  Love.
Treat those around you with love.   Treat ALL of those around you with love.
Why do we make it so hard?  All we need to do is realize that unless we are walking in another's shoes, we will never truly understand.  We are all different.  We all make mistakes.  We all have strengths.  We all have weaknesses.  We all have faults.
We are all beautiful. God created each and every one of us, and he LOVED each and every one of us enough that he gave his ONLY son to die for us.  For all of us.
We are not worthy of this. Not one of us.  Why do we act as though we are the only ones worthy?
If we truly love, we will put ourselves in others' shoes and empathize.  We will reach out in kindness.
  Expect difficult circumstances and situations. 
We have a very easy time feeling blessed in the good times, but what about during the bad?  Being blessed is not a  feeling, nor does it depend on our current circumstances.  It's about God loving us…trusting that He will take care of  us through the good, the bad, and the ugly in our lives.
  Surround yourself with positivity. 
This is a huge one in our home.  I see it every day in the lives of those around me too.  What we put into our lives, is what we will give to those around us.
Think about that.
What is being poured into us on a daily basis?  That is what flows into our hearts our souls and our minds. We begin to believe it.  If we have negative things coming in, how will that affect us?  Our families?  Our children?  Our marriages?
What about TV we watch, or music we listen to?  We may laugh and think those things aren't that big of a deal.
No matter the age of our children, we must be aware of what is going in to them on a regular basis.  Having teens in the home, we sometimes treat them as if they are grown.  We are going to be releasing them into the world soon anyway, right?
Look at the age of your teen.  Subtract that from 18. That's how many more years YOU have as a parent to pour positivity into them. To teach them how to live on their own. To teach them about all of the things of this world and how to react.  Will they react in love?  Will they react in rebellion?  We cannot know the answer, but we can certainly do our best and pour into them positivity each day.
Monitor things they are watching. Know what they are listening too. Know what they are clicking on the internet.  Do they have unlimited access in their rooms? My kids think it's horrible that we don't allow computers or TV's in their rooms. Sometimes we need to be "horrible" in their eyes, so they will grow into great adults.  If my kids had those things in their rooms, I would never see them, and they wouldn't be forced to spend time with one another.
Simply snuggling up on the couch and watching TV together, or if you don't snuggle, sitting in the same room. We are together…laughing together…if there is something negative that comes on or up, I can help them understand, and teach.
Search your heart.
Check yourself in the mirror often.  Often times when I have issues with others, it's me that truly has the problem.  Not always, but many times.
There was a reality TV show that was on a few years ago.  I enjoyed watching it at first, but after watching it for a few months, something hit me straight in the face.  The person I was watching on TV was Type-A, OCD, used-to-be-a-nurse, doing her best trying to manage a bunch of kids, like me.  But what really struck me was the way she talked to her husband. I began to think about myself.  Do I do that without realizing it?
I do not think this person really realized how much her words can tear down those around her, because I do believe her heart was not meaning to do that. Just like me.  I absolutely LOVE my husband. I LOVE my children, but I began to look very closely at what I was saying and how I was saying it.  Whether intended or not…what other people perceive is oftentimes most important.  We must clear that up in ourselves first.  Yes, it's hard to do, but I am always looking in the mirror.
 Earn respect. Earn trust.
Be honest in all circumstances.  Admit when we are wrong.
Stay true to our word.
  Delight in what's around you.
Sometimes, I lay in my bed and look around in complete and utter disbelief at how God has blessed me.  No, not everything is perfect, and sometimes days are just hard, but take time to really LOOK around you.
I am blessed to live in this country.   I am blessed with a roof over my head and food on my table. I am surrounded by beautiful things. I not only love my family, but I like them too.  I have friends that are amazing.
Sunsets…
Stars…
Rainbows through the clouds…
Raindrops on a quiet morning…
The Ocean…
The mountains…
The amazing things God has given us….
Thank you, Lord….
I am blessed….
Brooke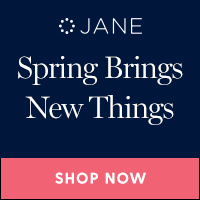 Sharing is Caring! If you've enjoyed today's post, I'd be so grateful if you would share it with your friends. Thank you!