*This post may contain Affiliate links. I may receive a small commission, at no cost to you, if you choose to purchase through these links. Thanks, Friends!*
A beautiful memory from last night…just hoping to capture the stolen moment in words, so that I can treasure it in my heart forever…
Last night Grace and I were cooking together in the kitchen…She was sautéing mushrooms and garlic….the smells filling the air…She began browning some beef…
I chopped up a few red potatoes and put them on to boil.

I peeked through the open screen door at my boys playing with bubbles and cars on the back deck.
The sun was setting lower in the sky, a beautiful spring evening.

The dog waited patiently beneath my feet hoping a succulent treat would fall to his delight.
I smiled watching as a bubble briefly caught the glimmer of the sunlight.

Bryce squealed in delight reaching out with his chubby hands trying to catch it.
I turned back to dinner simmering on the stove…
Grace and I worked together seamlessly…browning, measuring, boiling….preparing…finally we had it in the oven for the final stages…the house smelled wonderful….
She walked out onto the porch, picked up her baby brother and headed into the living room to play with him.
I called Griffin to the dining room table to start on his writing homework. He groaned. Brady happily grabbed some paper, "Mom, I do my homework too" as he began practicing his name.
Together they worked in the dining room as I readied the kitchen table for dinner…drinks in glasses, forks, napkins, dishing out hot food on plates…
I decided to serve a late dinner to surprise Coach.

Normally, I am dressed in pajamas or sweats, no makeup, and I have a warm plate of food left from dinner when he gets home from football practice.

But on this night, I wanted to do something special for him, so I put on a dress, some makeup, jewelry, and planned a late dinner to be ready right when he walked in the door. Don't get too excited…that's not normal around here. He just does so much for us, that I thought I'd do something nice for him.
I stooped down and opened a cabinet.

Just as I stood up, my long beautiful purple necklace caught on the baby latch.

I stood too quickly.

All 3 of the long beautiful strands broke into a thousand pieces…all over the kitchen floor, into the dining room, and into the hallway…beads crashed everywhere.

I stood.

Stunned.

Coach would be home any minute, and my pretty necklace was in a million pieces all around me.

My shoulders slumped…tiredness settled in as I thought of the task at hand…defeat filled my face as my plan felt foiled…
Suddenly I heard the sweet sound of my 4 year old, "It's OK Mommy, don't cry.

I will give you a hug and a kiss."
I looked over surprised.

He was running towards me concern clouding his big brown eyes.
My 8 year old reached me first, threw his arms around me, and said, "Mom, don't worry. You don't need that necklace. You are still beautiful."
Tears welled up in my eyes…not because of my necklace, but because of my boys…
I heard little feet rush around the corner.

The baby picked up a bead and handed it to me.
My sweet daughter immediately bent down and said, "Hey mom, don't worry. We'll help you. We will clean it all up for you."
I bounced back to reality and quickly grabbed a container to place the beads.

The hands of my beautiful children one by one filled that jar with beads…and every few minutes I'd hear…
From my 4 year old, "Hey mom, Daddy can fix it when he gets home. He has cool tools. It will be OK.

Don't be sad.

We love you, Mommy." As he walked by and hugged my legs.
Or my 8 year old, "Mom, do you know what my first sentence on my homework said? It said, my mom is so beautiful.

You don't even need that necklace anyway."
Or my 10 year old who said, "Mom, we've got this.

I'll make sure the baby doesn't eat the beads.

It will be fine. And besides, you can always replace your necklace."
And the fat pudgy hands of the baby trying to help…
And you know, it's funny…I have no desire to replace it…
I have taken it out of the plastic container and put it in a small glass vase…
I plan to keep those beads forever as a reminder of the beautiful hearts of my children…
Sometimes, we must experience spilled milk, or broken necklaces, so that we can rise to the occasion…so that God can allow us the opportunity to use the gifts he has given us to bless others…so that God can allow us to show Him if we are truly learning and growing into who He is shaping us to be…

I will have to say…my kids sure did rise to that occasion yesterday…
This morning as I was on my treadmill, I was reflecting back to that moment…realizing that I do not know what I would do if something happened to any of my precious family…
Coach… Grace… Griffin… Brady… Bryce…
I love them each so dearly…and losing them is such a fear of mine…it always has been…and it's something that I continually have to turn over to God…to trust Him…
But He gently reminded me in my heart of something this morning…
He has given each of them to me as a gift…They are here for a time, and I need to make the most of that time because I do not know how long it may be.

Am I making the most of that time?

Or do I focus on the little things that don't really matter?
And the truth is, that many times, I do focus on so many things that do not matter…
There are so many ways that I can do better…where I can spend more time tickling, reading, playing, talking, singing, dancing…building memories and loving each of them…
Because they are my world…
So Thank you Lord for broken necklaces and your gentle reminders…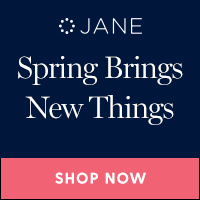 Sharing is Caring! If you've enjoyed today's post, I'd be so grateful if you would share it with your friends. Thank you!