*This post may contain Affiliate links. I may receive a small commission, at no cost to you, if you choose to purchase through these links. Thanks, Friends!*
As my oldest and I walked out the door to do a little dorm shopping this summer, she said, "Mom, It smells like a giant fart in here!"  I laughed and replied, "Well, we do live with 4 boys, so…"
As we walked back in the door a few hours later, an awful smell overtook me and I almost barfed.  I looked at my daughter, "That is NOT a giant fart! Something is wrong in this house!!!!! Ugh! What is that smell!??"  I ran around the house sniffing the air like a hound dog looking for its bone, running in and out of boys' rooms frantically searching for whatever had died inside, yelling, "What smells in here!?"  They all shrugged looking back at me like I was a madwoman because none of them could smell anything.  I couldn't find it. Defeated and distracted by the next task at hand, I hoped it would just go away.
But it didn't.
Later that night, as I was falling asleep, my eyes shot open, I looked at Coach, "Do you smell that!?  There it is again!?  Oh my gosh. I'm going to die!"  He sighed, but still couldn't smell it, and said, "If you can smell it up here and downstairs, something probably died in the attic. Why don't you go and check it out?"
Um.  What!?  How long have you known me?  We've been married for 20 years and I've never even stepped foot in the attic!  You forced me to look in the attic when we moved here, but I wouldn't actually step in it. That was 15 years ago!  It's scary and dark and spidery, and worse, there could be creatures in there!  No way!
So fast forward to the day he could actually smell the putrid smell.  The day the social worker was coming over for a visit. She was due at our house any minute, so naturally coach says, "Hey, I'm going to run up to the attic to see if I can figure out what that smell is…"
Wait.  What!? Now?  You want to go now?  Like 5 minutes before someone is coming to check our house for safety and such.  You want to do that now?  Of all the times. Now?  Really?  Now?
And I believe I ranted something to him along those lines to which he shrugged and replied, "Well, it stinks in here."
Um yes.  I've only been telling you that for 2 days now.  Eye roll times a million.
So he grabbed a flashlight, some boots, and some boys, pulled down the scary ladder, and climbed into the hot abyss that is our attic.
I was in the kitchen frustrated looking at our clock, glancing out the window trying to get some semblance of dinner ready when I heard, "MOM!!! Come here! You've got to come and check this out!"
I heard feet running and foster love yelled, "Mom!  Look!  This is so cool!!!!!"  More feet and one of my boys yelled, "Mom!  This is awesome!"
Judging by which voices said "this is awesome" I knew it would NOT be awesome!  I yelled back, "DO NOT COME down here with whatever creature is up there!  I DO NOT think it's cool. I DO NOT want to see it!  Please. Do NOT!  I'm not kidding!  DO NOT!!!!"  Panic rising in my voice with each word spoken.
The voices continued pleading their case even more excited by the minute, "No! Mom, seriously, you've gotta see this!! It's HUGE!!!! It's AWESOME!!!! So Cool!!!!! Come see it!"
Even more freaked out and panicked, I yelled louder, "NO! I DO NOT WANT TO SEE ANYTHING!  I WILL NOT THINK IT'S COOL.  COACH, PLEASE TELL THEM!!! Please HELP!!!!"
Finally Coach came to my rescue as he hurried out the front door with 4 kids trailing him, "Guys, leave mom alone. Do NOT show her anything. It will freak her out."
Thanks coach. Thanks.
He walked back in the kitchen covered in sweat with a proud gleam in his eye. But Brooke, "you should see it."  Um. No!  No I shouldn't. I don't want to know.  I glared him down.  He smirked, "Well I think I found the source of your smell. We either have a dead snake in our house, or an alive snake trying to get to a dead mouse because I found a pretty awesome snake-skin."
I about passed out.  We have a what now?  Panic was quickly rising, and my heart was racing, and tears were forming in my eyes.  No NO! NO! NO!! NO!!! NOOOO!!!!!
I looked at him and said, "You have to make it go away now! Like call an exterminator or something."
He laughed and said, "It'll go away eventually."
Um. What was that now?  Am I delusional?  Did you really just say that?
I looked at him square in the eye, planted both of my feet firmly on the ground, used his full given name, and said, "after this social worker leaves, I'm going to live with my mom until that snake and whatever else that is in our attic is gone.  And I'm pretty sure Grace and Bryce will want to come with me." The boys and little miss all yelled, "Yeah, we're staying here with Dad to kill the snake. Mom, it was Awesome!!!"
NO!!! Nothing about this is awesome!!!!
Then he told me that it could be anywhere in the walls of the house, and it would be almost impossible to find it and get it out.  My oldest daughter walked in the room just as I said, "well, we either need to move, take down the walls until we find it, or burn the house down… because I'm not living with a snake or with rats!"  She laughed and said, "well that's the obvious solution, mom."
He nonchalantly replied, "The snake is a good thing.  It will kill any rats or mice."  WHAT!!!???  I said, "Mice are much better than having a snake crawl across my face at night.  As soon as this social worker leaves, I'm going to my mom's with whichever kids are smart enough to not want to live with a snake either."
When the social worker arrived, we got our act together, smiled our smiles, answered the questions, and endured all the things…. until she asked, "Are there any changes to pet count, living arrangements, or marital status?"
Um. Coach!!!!!???
(Disclaimer:  Coach and I are still happily married. He found a dead (praise the Lord) snake in our attic 1 week later.  I didn't leave him. I didn't go and live with my mom. I suffered through the smell of decaying snake (gag) and am thankful for candles and diffusers.   The only smells left in our house are stinky disgusting boys and very much alive animal smells, so I am still thankful for candles and diffusers.  I about killed him for taking a week to go back in the attic to look for the thing though.  But I do love him.  I forgive him because I think secretly he was scared too, but don't tell him.  The boys and little Miss still think it's awesome and Grace and Bryce are my only sane children. But I love them all. The end. )
Brooke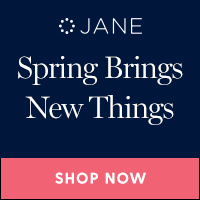 Sharing is Caring! If you've enjoyed today's post, I'd be so grateful if you would share it with your friends. Thank you!