*This post may contain Affiliate links. I may receive a small commission, at no cost to you, if you choose to purchase through these links. Thanks, Friends!*
OK, y'all,
It's no secret that I absolutely despise the sound of my alarm in the morning, but I must get up and work out.
You'd think at some point in my life I'd learn that the taste of brownies…and pie…and Reese's cups… are not better than the luxuriousness of sleep…
But when the craving comes a callin' my name, there's just no rationalizing with me.
And so I get up at five-stinkin'-o-clock to work that dang pie off my honkus.
I saw this the other day, and it made me laugh…
 Because that's right where my brownies end up.
I've done P90X, and insanity and you name it, and I'm up for it…
But, with my new schedule this year, I needed something that does not take an hour and a half…something a little less insane…something that gets the job done in like 30 minutes or less.

 

Coach has made up a few good routines for me, which have been pretty good.

 

I do them while watching CMT or a little Full House.

 

Can I get an amen on that one?

 

Whatever happened to good TV that teaches a lesson in half an hour?

 

A good lesson?

 

And my kids can walk in and I don't freak out.

 

I mean, Michelle was so stinkin' cute.

 

  
So anyway, now I'm ready for a new workout…
And the "junk in mytrunk" ain't goin' no where, unless I change my workouts OFTEN.
I found this on Pinterest last week, and it made me smile 'cause y'all know I love my cowgirl boots.

 
I've tried it a couple of times.
Girls, if you've got a big butt and you cannot lie…
Try this awesome workout.  Click here for the link to the workout and description of the exercises.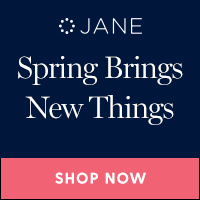 Sharing is Caring! If you've enjoyed today's post, I'd be so grateful if you would share it with your friends. Thank you!