*This post may contain Affiliate links. I may receive a small commission, at no cost to you, if you choose to purchase through these links. Thanks, Friends!*
Easter is coming!  During this strange time of pandemic and quarantine, we cannot stop the Good News that's coming…Death was defeated!  Jesus has risen!  Easter is coming!
Though our public celebrations have been thwarted, we as Christians will still celebrate. Our Children's director at our church emailed this out last week asking us to get the word out in our community.
An Easter egg hunt with a twist! What a fun way to continue to celebrate the fun of Easter with our children. Plus I love that it builds a sense of unity in our community.
My kids and I had a blast yesterday creating our Easter Eggs. We will hang them in our windows for our neighborhood "egg hunt" next week. What a great way to cheer people up during these unsettling times. How fun will it be to walk outside with your family and see these beautiful displays of worship all around town!
I encourage you to do the same in your area. Simply download the picture, and share on your neighborhood Facebook pages. Easy peasy.
Here's another way that I plan to make this Easter special for my kids. Check out my new Jane.com find.
What a beautiful way  to share with our kids the true meaning of Easter.  We will have it as a treasure and keepsake to continue the tradition for years to come. 
I encourage you to check it!  It's still on Jane today!  Click below for details or go to Jane.com. Deals don't last long, so if you love it as much as I do, order yours before they are gone!
Share with us how you plan to make your quarantine Easter special?
XO, Brooke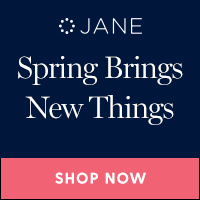 Sharing is Caring! If you've enjoyed today's post, I'd be so grateful if you would share it with your friends. Thank you!