*This post may contain Affiliate links. I may receive a small commission, at no cost to you, if you choose to purchase through these links. Thanks, Friends!*
Family Movie Night…
Snuggly soft Pajamas…
Buttery hot popcorn with M&M's slightly melted in the bowl…
All snuggled up with the kids…
That are all perfectly behaved and smell like a mixture of baby shampoo and Dreft…cuddled around their momma smiling up at her with their precious faces….
And they're being quiet. Oh so quiet.
Puppy laying on the floor with her cute bow in place…
Cats nuzzled in…and being…well, sweet…
Rain softly hitting the tin roof above…
Ok so we don't have a tin roof…and…
I don't always want to snuggle with my kids because… boys. They really stink…
And the dog. She's eaten her cute bow already.
And the cats. Molly? Sweet? That's just hysterical.
But you get the idea…We see the social media, picture-perfect movie nights, right? I'm guilty of posting the pictures. Why? Because I PLAN them! I LOVE them! And I then I don't…
Like when my teenagers are watching movies with me. Oh my word. And when one of them specifically… I won't call HER out, but I'll give you 1 guess as to which one nerds out the most. When this particular kid nerds out over a movie and WON'T STOP talking over it! Seriously, Clarke! You gotta stop, kid, because I cannot hear the movie!
Or when her and her Bobbsey twin brother do their Bobbsey twin thing and team up with the nerding out and I'm outnumbered. Holy cow, people! Stop it!
Or when Coach chimes in and starts making fun of the movie and then his 2 mini-me children chime in with him. Y'all. I can't!
When Foster love came to live with us, I would scroll through movie options, and she'd scream at me wanting me to stop on completely inappropriate things. I'd say, "That's too scary." Or "That's not a kid movie." And she become even more determined that she was going to watch it demanding, "I LOVE scary things. Scary movies are my favorite."
This became a pretty big issue with some pretty major meltdowns over TV and movies and "baby shows." She'd stomp and pout when I'd turn on Sesame Street and say, "Why can't we watch normal stuff like Maury?" As in Maury Povich? Um that'd be a giant NO. You're 4.
Instead of "normal kid shows," we started her out on "scary stuff" like "Maleficent," "How to Train a Dragon" and "Beauty and the Beast." These were a good compromise between kid appropriate and scary. We were both happy.
So fast forward to last weekend. I was tired, the kids were tired, and it was a million degrees outside in September in the Georgia humidity. That sounds like a perfect movie day to me! You too? As I scrolled through movies foster love YELLED, "Stop! I want the one with the creepy hands! I want that one! The scary one!!!!!!!!"
I looked closer, and then glanced over at my 15-year-old, who smiled back at me as I clicked the button. Foster love yelled again louder, "HEY! I said I want the creepy hands movie!!!!!"
I playfully flashed my eyes at her, "Impatient cow says MOO!!! Look at the screen, Miss Priss."
She looked and her eyes grew wide. "Um Mommy? You're letting me watch the creepy hands movie? Don't you know it's a scary movie?"
I smiled slyly, "Yes, I do. You better snuggle up and get ready."
The rest of the kids noticed the movie starting and said, "MOM! Wait! We can't watch this movie without pizza and those peanut butter thingies!"
I looked at them, "Y'all are rotten. Those Peanut butter thingies are called Reese's Pieces and I'm not leaving this couch, so you'll have to pretend. Sorry." I've clearly spoiled them with my 80's movie must-haves.
I also forget EVERY SINGLE TIME we watch an 80's movie that those things are filled with awful language. I have to hit fast forward every 5 minutes, and I'm the one driving my kids crazy during the movie. Y'all, it's a wonder I survived childhood.
Anyway, as the beginning of the "creepy hands" movie started, little miss was clinging to my side for dear life. I laughed, "I thought you liked scary movies?" She shivered, "But mom, I didn't think you'd let me watch one this scary."
I hugged her in close, "Of course I wouldn't. This is E.T. It was like my most favorite movie when I was about your age. It's just a little scary at first, but it's not really scary. Just keep watching. I think you might like it!"
Ok, so I'm thinking we're in that perfect "mom's-outsmarted-the-kid-moment" heading towards a nice quiet family movie moment. But alas, no…
Because when you've seen a movie a gazillion times, and you're a super tired mom, sometimes you forget important things in the movie…
Like…
The moment when you forget that ET was left behind by his family and your foster child realizes it….
And looks back at you with the saddest eyes in the world and says, "He got left by his family?"
Um. Y'all. I can't.
Tears.
All over the place.
Mine….And my 15 year old, who was trying to hold them back I think, but don't tell anyone.
Oh my word.
This is foster care. Moments like that hit and you never saw them coming. You may be reading this thinking, "It's E.T. How could you NOT see it coming?" But, I didn't. I was tired. I was momming in the moment trying to outsmart my smarty pants kid. And I just didn't. And when you love your youngest child just like you birthed her, and she's been a part of your family for 2 years, I promise, you'd forget too because she very much feels like she's MINE just like my other kids do.
The rest of the movie was foster love asking me "What's happening, now, mom?" 48 thousand times a minute. Like literally every kid in the room must have said, "JUST WATCH THE MOVIE!!!!" at least a 100 times to her.
The best was when she started asking me, "Mom, What IS idiot doing?"
I laughed to myself.
She asked again more determined because I didn't answer her the first time, "Mo-om! What is idiot doing?"
This time I tried not to laugh. Puzzled I said, "What, baby?"
She gave me one of her hysterically sassy looks and said very frustrated, "You know! IDIOT!!! What is he doing!?"
I looked at the TV trying my best to figure out what on earth she was talking about. I laughed, "Oh, you mean Elliot? What is Elliot doing?"
She said, "YES! That's what I said. What is Idiot doing?"
As the movie ended, I was upstairs. Foster love ran up and grabbed me by my waist with a giant hug, "MOM! That was the saddest movie ever! I hated it!"
I laughed and reminded her, "Remember, you asked me to watch the creepy hands movie even though you knew I don't like for you to watch scary movies."
Later in the week, we processed through feelings that the movie brought to the surface about missing family members and her broken heart…
I reminded her that God made her heart so big that she can love so many people…
That she has such a sweet and big heart that she can love us, and that she can love her other family members that she can't see…
And that God made her so special that so many people love her too because that's how awesome and amazing and special of a little girl she is…
And that even when she can't see them or be with them, it doesn't take their love away…it's always there with us…
We talk a lot about how important it is to cry when we are sad and let our hearts cry out to the only one that truly understands because HE made our hearts…and He can help our hearts truly heal…
And that HE is protecting us and looking out for us and helping us each and every day. When she needed a new family to keep her safe because her family had grown-up problems going on, God whispered straight to my heart that I needed to be a foster mommy because a beautiful little girl out there was so sad and scared and missing her family and needed me to scoop her up and hug her and let her cry in my arms and tell her how much Jesus loves her and how special she truly is and to give her a room, and some toys and some food and to keep her safe…
Please pray for foster kids all around you. We never truly understand what foster care is until we are walking in the trenches. It's messy, and it's hard, and my heart cries out to God every day….sometimes for guidance, sometimes in frustration, sometimes in hurt and pleading with fear on her behalf, sometimes for my inadequacies as a mother to be able to parent all. These. Children. Because, y'all, I'm only human, and I'm messing up daily. I CANNOT do this without my Father in heaven guiding me, protecting ALL of my children, giving me a "mom-sense" when something is up with them.
I was so afraid of how this life would affect my bio kids, but, do you know, I'm a better mom because of it? Why? Because I cannot rely on my own parenting to do this. There is so much unknown and fear and little lives at stake when mixing foster care with our beloved bios. When your heart becomes entangled and entrenched and you are obedient to the call, you have no choice but to lean in to Jesus… not day by day, but moment by moment. And I believe HE is so faithful to that. He answers prayers and gives us life lines before we even know that there is a need. I've seen it in action with my bio kids through this journey. So please don't let fear stop you if God is calling you. There are so many innocent children out there needing someone to take a leap of faith…to truly lean in and trust God with everything, so he can return that faith with greater reward. Is this road hard? Oh my word. Yes. Times a million. But is it worth is? Yes!! Yes and yes! And for those that personally know us, and have lived our foster journey day in and day out, you know we have not had an easy placement. We've had a hard case, hard behaviors, and a hard kid. But we LOVE her from the bottom of our hearts and wouldn't trade it for the world. Could we use a cruise? Not gonna lie. That'd be a giant yes, every day. Cause we're tired and miss all the emails and deadlines and all the things. Because when I'm emotionally exhausted I tend to shut down…Because I'm 40 something, have health issues that make me exhausted and in pain an awful lot, but even still. It's worth it. She's worth it! Every second. And something I've grown to realize, God never asked us to be perfect, just available…He will give us what we need….
Also pray for those in your life this week that have family members that are no longer with them…no matter what the reason…
Loss is hard, and those loved ones need our support and prayers…
Hugs,
Brooke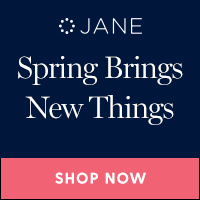 Sharing is Caring! If you've enjoyed today's post, I'd be so grateful if you would share it with your friends. Thank you!