*This post may contain Affiliate links. I may receive a small commission, at no cost to you, if you choose to purchase through these links. Thanks, Friends!*
It's no secret that I am a true Southern girl down to my biscuits, gravy, and chicken-n-dumplins core…
And for those of you that know me, you know I love my sweets…My brother said, I need a category on my blog entitled, "chocolate!"
Though I do love those things, I only enjoy them in small portions and in moderation…
And what you may not realize about me, is that I am actually pretty passionate about teaching my family how to eat and live a healthy life.

 

My friends and family know this about me, and quite a few have mentioned recently that I should add a few of my tips into my blog…
I don't feel that I am any different than most mothers; we want what is best for our children. I believe wholeheartedly in the verse, "Train up a child in the way he should go, and when he is old he will not depart from it." –Proverbs 22:6

 

I personally feel that a large part of that, is in training them in how to take care of their bodies.

 

 

I am a nurse by education and used to be a heart health educator for a local hospital. I see way too much what obesity can do to those around us, and it is just growing, fueled by our busy lifestyle.

 

My Dad had a stroke in his early 50's, which affected me greatly.

 

It caused me to take note and look at my sweet husband, and realize that we both have terrible genetics when it comes to heart health. I needed to step up to the plate, as his wife, and take better care of him…to give my whole family the gift of better health…
I am a southern girl and vegetables to me, were fried.  Around that time, I was 30 pounds overweight and struggling. I was certainly not practicing what I was preaching.  I had to learn to retrain my taste buds. I had to learn portion control and put into action what I had been teaching patients.  
I felt a huge gift I could give to my children was knowledge…from a very early age, so it would be normal to them unlike it was to either of us….the knowledge of how to make healthy choices….the knowledge of knowing when you feel full….the knowledge of only enjoying "unhealthy things" in moderation and in small portions…the knowledge of how your body works and how to properly fuel it….the knowledge of knowing simple things like how big a portion should be…the knowledge of how to make food taste good and still be healthy…all of those things that so many of us struggle with as adults…
I also wanted them to have a varied palate, even my difficult picky eaters, and not just the "meat and potatoes" diet that so many are used to.

 

This has proven difficult with 3 of my family members…yes, Coach that includes you…but I've found a few tricks that have helped that I will be happy to share as well.
I let them cook with me.

 

We talk about nutrition often.

 

They know the differences in green and red grapes, and why we eat the red ones.

 

(Darker fruits and vegetables are more heart healthy.)

 

We talk about their favorite "unhealthy things," and why, in many cases, it's the way they are cooked that makes them unhealthy.

 

And then I cook healthy alternatives for them at home….
Here is one of our family favorites.

 

Chicken tenders!

 

Hope you enjoy.

 

I have a family filled with picky eaters, and this has passed all of their taste tests.

 

And most of what I cook is easy because I'm not a huge fan of standing in the kitchen either.

 

I enjoy the eating part…not so much the cooking part. Ha!

  
And the best part as Brady likes to say, ""I will grow big arms just wike my Dad…."
It is actually a Weight Watcher's recipe.  
Healthy Chicken Tenders with Roasted Vegetables
Ingredients:  
Cooking Spray
1 pound uncooked boneless, skinless chicken breast strips
1 TBSP Dijon mustard
2 ½ packets uncooked instant oatmeal
2 tsp garlic herb seasoning
½ tsp salt
¼ tsp black pepper
Chopped red potatoes (Skin on-it's where all the nutrients are, and I use red potatoes because they are more heart healthy than white.) 
Chopped baby carrots
Instructions:
Preheat oven to 400F.

 

Coat a large baking sheet with cooking spray.
Coat chicken strips with mustard.  Combine oats, garlic herb seasoning, salt, and pepper in a shallow dish.  Dip Chicken strips in oat mixture and turn to coat.  Place chicken strips on prepared pan.
Lightly Coat with cooking Spray.
I also chop up some red potatoes and baby carrots and add to another baking sheet that I have sprayed with cooking spray. I lightly salt and pepper. Then spray the tops with butter flavored cooking spray. I place these in the oven alongside my chicken tenders.

 
Bake, flipping once, until chicken is cooked through, and veggies are tender and golden brown.

 

About 30minutes.

 


Serve with  fresh spinach and Naturally Fresh Light Ranch Dressing on the side. (My boys prefer Ketchup.)

 

Yummy!

 

 
Just a note:  I always double this recipe since I am feeding six people, and we have leftovers.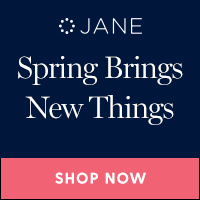 Sharing is Caring! If you've enjoyed today's post, I'd be so grateful if you would share it with your friends. Thank you!