*This post may contain Affiliate links. I may receive a small commission, at no cost to you, if you choose to purchase through these links. Thanks, Friends!*
Back in November, I wrote about our trip to see Wicked. My handsome boy wore his amazing Fedora because he clearly has my sense of style and thankfully not Coach's. Isn't he adorable?
Ever since he was little, he liked to wear a bow tie, a hat, suspenders, a vest, cowboy boots…something fun with his outfit, and I love that! I love his sense of style. He's a creative little guy, and I encourage it! Especially when we go to the show!
When we go on Mommy dates, all of my boys love for me to wear a dress. I've always thought it was funny, but they just do. They love for me to dress up. When they were around 2 or 3, they would fall all over themselves and tell me how pretty I was and hug me and tell me how soft and snuggly I was. They loved my perfume and when I painted my nails and curled my hair. It was seriously the cutest thing ever. If you have boys, you know what I mean. Now that they are older, they don't fall all over themselves like they did when they were 2, but they still hug me and tell me I'm pretty, and I still melt.
When they were little, they'd go in my closet and pick out a dress for me too. And sometimes, well, it would be a little too fancy for let's say, the go-kart track or putt-putt. But I'd wear it for them. I quickly learned to lay one out ahead of time for them to see when they walked in my room unless I wanted to wear a sundress in winter or sequins to Chili's.
Because we were going to the theater, I wanted something special, so I pulled out my Jane.com find.
I love this dress, and seriously got stopped multiple times that night about this dress. You can find it on Jane.com. It comes in multiple colors too!
Because it has a vintage feel to it, I decided to go with matte gold jewelry. My favorite piece of the night was the chameleon bracelet. Y'all check this out. You can wear it alone, or add one of the faux leather reversible inserts. You can insert those on any side you chose for a fun pop of color. Love love love!
And new for spring, this bracelet comes in silver and Premier had added new insert colors to choose from. How cool is that!?
Here's a look at the rest of my jewels! I love the Frolic earrings! I have sensitive ears. These are feather light, so I can wear them all day!
And the Olive necklace. Such a fun contrast and pop of color against the richness of this dress.
You can find links to all of the featured jewelry here @ Premierdesigns.com/brookewoodward
All jewelry purchased though Premier supports missionaries and people all over the world, and supports our foster family. We are always grateful for that! #shopwithapurpose #morethanjewelry
Hugs, Brooke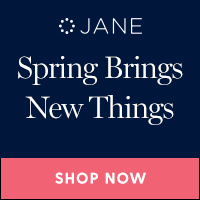 Sharing is Caring! If you've enjoyed today's post, I'd be so grateful if you would share it with your friends. Thank you!