*This post may contain Affiliate links. I may receive a small commission, at no cost to you, if you choose to purchase through these links. Thanks, Friends!*
For today's Fashion Friday edition, I'm sharing a few pieces of jewelry in my favorite color….
Turquoise!
I LOVE turquoise! I can't get enough of it! It's such a happy color!
Did you know that turqoise can be considered a neutral pop of color? Why? Becuase it looks great with every color!
Think about it…
Navy with a pop of turquoise. Sophisticated!
Or Red…I love to mix a turquoise bracelet in for that unexpected touch of happy.
Or what about purple or yellow with a pop of turquoise? That's just so much fun!
Coral and Turquoise? Yes, please! One of my favorite color combinations!
And turquoise ALWAYS ALWAYS makes any neutral color pallet extra special.
It's my go-to neutral when I want to give my outfit a little something to brighten it up…plus it just makes me happy!
When this bracelet came out, I was pretty sure they made it just for me!
I mean, y'all. Check. It. Out! It can be both a bracelet AND a choker! What??!!!
Yes!!!!
And check out the leather. It looks like lace! I just love that! It gives it kind of a vintage feel. I wear it with everything!
And this necklace is also one of my favorites…
You can wear it short for a bold statement piece, or you can wear it long. How cool is that!?
These earrings? They're actually called Happy!
This bracelet isn't turquoise, but I love to mix it in with everything. I love the verse etched in too!
To see more of our beautiful jewelry, check out our website @ premierdesigns.com/brookewoodward. Each purchase of jewelry supports missionaries and ministries all over the world, which is the reason I've been a jewelry lady with Premier for over 15 years. You can learn more about Premier's ministry here. Each purchase also supports our family, and we are always so grateful!
Love you, Friends!
Brooke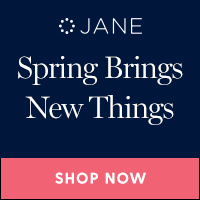 Sharing is Caring! If you've enjoyed today's post, I'd be so grateful if you would share it with your friends. Thank you!