*This post may contain Affiliate links. I may receive a small commission, at no cost to you, if you choose to purchase through these links. Thanks, Friends!*
For today's Fashion Friday edition, I want to share some of my favorite gifting ideas…our Hand-Stamped and Engraved Jewelry Collections.
I wear these pieces all the time!  These are my "go to" pieces that I have in both silver and gold, so I can simply grab and go for an easy pulled together look no matter what I'm wearing.
I love these for gifts because when you personalize something it makes it special. It gives it meaning and adds that extra layer of thoughtfulness behind it.  It just adds that extra special touch and keeps it personal.
I have a key with our anniversary date on it, a bracelet with a verse engraved that helps keep me encouraged when I am weary, a necklace with the word "hope" hand-stamped in, and a ring with my initial…
With these pieces the sky is the limit…
What would you like to engrave on a piece of jewelry?
You can check out more by going to www.premierdesigns.com/brookewoodward
As always, your purchases support our business and our foster family.  We thank you from the bottom of our hearts and appreciate you so much!
Blessings,
Brooke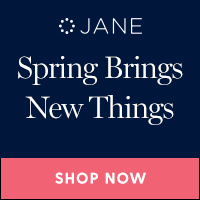 Sharing is Caring! If you've enjoyed today's post, I'd be so grateful if you would share it with your friends. Thank you!