*This post may contain Affiliate links. I may receive a small commission, at no cost to you, if you choose to purchase through these links. Thanks, Friends!*
Let's talk Statement Earrings.
They are a busy mom's best friend!
You may be thinking, 'I'm a crazy busy mom, I ain't got time for dat.'
But you do! They're pretty amazing!
I'm a busy mom to five kids. I'm also a tired momma over the age of 40 that's allergic to everything, so that also equals wrinkles, swollen eyes, plus big bags under my eyes. I attempt to fix that with lots of concealer, but I haven't found any miracle concealer yet. Sunglasses, anyone? Yes, please. Giant ones!
Then, because many days, I have just enough time to either work out OR wash and fix my hair, but not usually both….Yikes! Did I really admit that? And because I really like donuts, I choose working out. I thank the Lord every night for creating the person that invented dry shampoo, and the one that invented pony tail holders. Because many days it's a dry shampoo and a pony tail holder kind of day for me. I'm just waiting on the person to be born that can erase donuts from my thighs without surgery or breaking a sweat, and I will be all set!
Now, what if I take 2 more seconds and add cute earrings?
When I wear cute statement earrings, people always compliment them. Every single time. It's amazing. I have saggy eyes, messy dirty hair, but cute earrings, and no one even notices. They just see my cute earrings! And this is what I hear over and over, "Cute earrings!!!!!!!!!"
It's an amazing trick!!!! Try it! I double dog dare you!
And bonus. You'll get compliments all day long! And what do compliments do? They make you smile! And smiles brighten your mood, which make you a better mom when your kids are screaming. In the car.
These just arrived from our brand new line this week, and I'm in love!
Here are better pics of the earrings themselves.
These turqouise beauties are lightweight and fun! I LOVE them!
These are black with cool beading throughout to give them pops of fun color!
These are a great matte gold with fun fringe. They are lightweight and easy!
SInce I have mulitple holes in my ears, I'm in love with these! They are great for people with multiple piercings, or look cute with a ball cap.
And this, Y'all! Premier has given us fun ear cuffs! What!? Yes! So fun! You get 2 gold and 2 silver ones in this set! So awesome!!!!!
Don't you just love these?
Click here to see more of our fun earrings!
(All purchases through our website supports not only our small business and family, but also Premier's bigger picture of missionaries world-wide, and I just love that!)
Have a fantastic weekend! We love you guys!
Brooke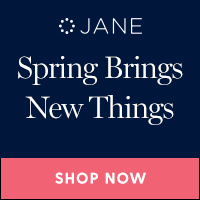 Sharing is Caring! If you've enjoyed today's post, I'd be so grateful if you would share it with your friends. Thank you!