*This post may contain Affiliate links. I may receive a small commission, at no cost to you, if you choose to purchase through these links. Thanks, Friends!*
Football season is here again.
Many people assume because I am a football coach's wife that I understand "football."
Coach comes home from a game, and starts speaking "football" rapidly…passionately explaining every hit, every play of the game.  He might as well be speaking Chinese. That's about how much I understand.
I stand nodding being the ever dutiful wife.
Sometimes he just needs to get it off his chest, so I listen, though I don't necessarily have any clue as to what he is saying.
Secretly I am rolling my eyes inside, especially after a loss.
Then he looks at me puzzled, "Brooke?"
Um what?  I have no idea what you just said.  I am doing my best to fake it.
So I smile, and say innocently, "Yes, I'm listening, I just didn't catch that."
He continues even faster and more passionate than before.
I stand looking at him ever so confused.
Finally.
Finally when he finishes…
Sometimes it seems like hours later…
I ask, "Why do you do this?"
Though I know it's not necessarily what he wants to hear, I continue, "You do this for them.  For those boys.  They are not going to remember if they won or lost…they will remember what you poured into them today, so just keep pouring into them. They need you!  You make a difference every day.  They are watching how you react when y'all lose."
He hunches his shoulders, "I know…I just really hate losing!"
I have many friends that are teachers and coaches. They go to work every day pouring into children….children that are broken, children that are hurting, children that are growing up in difficult situations, and children that are growing up in wonderful surroundings.
Paperwork fills their desks, parents can be difficult, testing looms over them determining whether they are 'performing' their jobs well or not….
But in spite of all that, they are ever teaching, ever loving, ever protecting, ever watching, ever encouraging, ever giving tough love when needed, ever pouring into lives everywhere every day.
So thankful for our teachers…
My son looked at me last week. He wants to be in the Navy when he grows up, "Mom, teachers and soldiers should really get paid more."
I smiled, "Why do you say that?"
He continued matter-of-factly, "Because soldiers risk their lives to protect us, and teachers…well they teach ALL of us how to be everything. Without teachers, no one could be what they want to be, right?"
That's right, buddy…That's right…
Brooke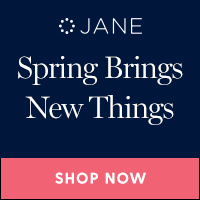 Sharing is Caring! If you've enjoyed today's post, I'd be so grateful if you would share it with your friends. Thank you!