*This post may contain Affiliate links. I may receive a small commission, at no cost to you, if you choose to purchase through these links. Thanks, Friends!*
Which should I do?  Foster Care, Foster-to-adopt, or Adopt
I want to address this question because I see it often on social media, and this was a huge question that I wrestled with as we started on our journey of loving kids from hard places.  This is an honest question that when you are new and have no idea how the system works, you just truly want answered. So, I'll do my best…
Before we go any further, I don't believe there is a wrong answer to this question. I believe God will work in any and every one of these instances and bless you and your family through them.  I just want to share my personal experience in wrestling with this to help others decide what's best for their family.
I wanted to say yes to everything. All at once.   I wanted to move to another country and run an orphanage… I wanted to adopt 2 little girls from China… I wanted to do foster care and take in the broken little ones around me and love them… I wanted to adopt 2 older children from the US that had been waiting a long time for a family… And I wanted to be a missionary and raise our kids in another country.  My poor husband!
All of these things are amazing and I've felt called to do them all, but I can only do so much. Before I said "Yes" to anything, I was frozen in fear and confusion.  Being frozen in fear is not a "yes", it's a "no" that you just don't want to admit to.  Harsh words, but from experience, it's simply true. I needed to make a decision and start walking those first baby steps out in faith.
I realized I just needed to start with one thing and say the first fearful yes…and that happened to be to a simple informational meeting at our church to be certified to babysit or transport Foster kids.  That yes, turned into another meeting to become a Respite family (a family that takes a foster child one weekend a month to give a foster family rest or when the foster family has to go out of town, to a funeral, etc.) That yes, turned into foster care. And that yes quickly became a yes to "Foster-to-Adopt" which is officially where we are today. So, you mean, you're adopting right now? Well, no, not exactly. That's not what it means.
So, what does that mean?  Let's start by defining each option.
Foster care means temporarily caring for kids from an unhealthy home while their families work to get the help they need, so they can parent their own kids again. The goal in foster care is reunification.  Case workers, foster parents, therapists, and support people work diligently to get the children back to their biological family.  The goal is to get the family back to a healthy place making healthy choices, so they can again parent safely.  The most common reason a child is removed from a home is because of neglect. However, there is typically something underlying that causes parents to neglect their children: substance abuse, incarceration, or physical abuse.
In a case where a child cannot be reunified with a family member, they look for another permanency option for the child. The caseworker will first seek out a potential biological family member. If a safe family member cannot be identified, then the child would need an adoptive family.  The option that makes the most sense in those cases is for the foster child to be adopted by the foster family. They already have a bond with the child, so it would be the least amount of stress on the child.  If you are open to adopting, then you would be considered a "foster-to-adopt" placement.   If you only want to foster, then you would be a foster only placement.
Foster-to-adopt.  There are some in foster circles that say that this should not even be a term because in foster care, the goal is always reunification with bio family. However, I have a different viewpoint. Yes, reunification should be option #1, but not at the expense of the child's best interests.  I've seen first-hand in many different cases where reunification with family is either not best for a child, or possible for the child and family for various reasons.  If a caseworker knows ahead of time that you are a "foster-to-adopt" placement, then they simply know that adoption is an option for you.  It allows the caseworker to know that you are a possible long-term option for this child, which is helpful in certain instances where the caseworker foresees a long road ahead.  It changes nothing.  In both straight foster care, and foster-to-adopt, the goal is reunification.  If you are open to adoption, then allowing the child to stay with you is much less traumatic for the child.
There are also families that choose to foster only, and not adopt.  For these cases, if the child's family does not follow the recommended path and guidelines to heal their family, and the child needs an adoptive home, they will be moved into another home that is open to adoption once the parent's termination of rights has been completed.
Adoption.  We looked into this option too. There are 2 categories here:  International or Domestic.  I was highly interested in international adoption, and Coach and I were on that path when our 4th little surprise came along.  But God had other plans for our family, and thankfully a cute little blonde-haired blue-eyed boy was one of them.  God always knows best!
International adoption is a permanent option for children from other countries.  "International adoption is currently special needs adoption only and many agencies are closing their doors to international adoption.  No matter the country, they likely will come with a medical or special need."  If this is your heart, don't delay! (Tubergen)
Domestic Adoption is broken into 2 categories: Domestic infant and domestic adoption. Both are a permanent option for children from the United States.  If you are going straight adoption and not through the foster care system, then the wait is longer than if you went through foster care because, remember, when a child becomes available for adoption, other biological family are asked first, then the foster family.  If both say no, they start to look outside that circle, to people who have a close relationship with the child through church, school, friends, etc., so it's less traumatic for the child.  If that's not an option, then they look at waiting adoptive families.
However, straight domestic adoption (not thorough foster care) does have a significant positive, though the wait time is typically longer , Children here are not trying to be reunified with bio family. They are free and clear to be adopted.  There are many waiting kids that are "legally free for adoption" and you can find more info about the kiddos in Georgia through the website It's My Turn Now.  Each state has their own version of this, and the wait time is usually shorter if you'd like to adopt through here.
International adoption and domestic infant adoption are both costly and the cost is an obstacle for many. However, there are now many options and organizations available to help you raise support for your adoption. I have a friend that adopted 2 children from China and raised every single penny or received assistance grants.  If this is your heart, DO NOT let the cost stop you.  Seek out family and friends that have done this in the past and do your research because ultimately kids belong in families, not orphanages.  If God has this planned for your family, then don't get in your own way. Trust HIM!
One thing that I personally liked about the Foster-To-Adopt option is that you get to know the child and bond with the child before you adopt them. Yes, there is the very real possibility that you will not adopt many that pass through your home and that they will go back to bio family, but you will be there to witness reunification with loved ones and that in and of itself can be beautiful. People often say, "I could never do that. I could never get attached and then give them up."  Well, first off, you're not giving them up…they aren't yours to start with, and yes that's hard, but I try to re-frame my thinking a bit.   I think of my foster loves as a niece or nephew that I'm trying to help when they enter my care.  As the family works the case plan and the children are in our home longer, clearly these little ones become more like a son or daughter to me and the thought of losing them is unthinkable.  But, once the adoption question comes up, best case scenario, is that the child and foster parents are already bonded, so the transition to seeing them as a true son or daughter is much easier because you've already done so much of the work.  Yes, heart-ache happens, but that's a true and very real possibility in any of these cases. Being the true hands and feet of Jesus is not promised to be pretty, but He promises to be with us during the messy.
Another positive to the foster-to-adopt option or adoption through It's My Turn now is cost.  Many, but not all, kids in foster care qualify for adoption assistance, so the adoption costs are covered. In the State of Georgia, "those who qualify for adoption assistance: a sibling group of 2 or more (regardless of how long they have been in care), if a child(ren) has been in care for 2 years or longer, or if they have specialized needs such as medical or behavior needs" (Jackson).  Both, children currently in foster care and children on the It's my turn Now website, can potentially qualify for adoption assistance.  Babies without siblings and that are born in an ideal environment would NOT qualify for adoption assistance.  But again, if God is calling you to one option or another, don't let cost get in the way.  He will provide. This is simply something I did not know.
All options are the living and breathing word of God…the gospel lived out daily.  All options are wonderful and all options are needed.  Because bottom line, kids need to be safe, they need to be loved, and they need to be in families.
As we were finding our way though this, I prayed.  I highly encourage you to start praying now.  Because though gospel and though beautiful, foster care and adoption have a traumatic start and many things come from that.   They have heartbreak and hurt as a theme in both and all start the same way…with brokenness.  Inside of these precious children is hurt, pain, and questions. You need to be trained and ready.   We must also be on our knees daily in prayer no matter how a child comes into our home. I suggest you begin as I do by praying for each and every child that enters into your home, whether it be through one of these means, or a friend or child from the neighborhood visiting.
Pray with me "Lord, you know the little feet that will cross our threshold. You know the precious ones that will enter our home.  I pray over them now.  I pray that you will wrap your arms around them and keep them safe. I pray that you will call your angels concerning them to stand up and protect them.  I pray that they will come to know you and will cling to you will all of their might.  I pray this in Jesus name, Amen."
We've had a challenging experience with this path and are still fostering the same placement after 2 and a half years in care.  Has it been hard?  Yes.  Hardest thing I've ever done.  Is it worth it?  Yes.  100% worth every tear, every worn pair of pants from being on my knees in prayer, worth all of the heartache, and all of the what-if's and unknowns.  Are we here for her if she needs an adoptive family?  Oh, my goodness, Yes, Yes and Yes! She's ours in our hearts no matter what.  She's also our feisty little spark-plug and even in that, I am committed to forever of helping her heal.
Are these kids perfectly behaved and problem free?  Are any of us?  And are we guaranteed that with our bio kids?
If reunification with family were to happen, what then?  Then if it's in foster love's best interests, we'd rejoice with him/her and pray that bio family will allow us to stay in touch and continue to be like an aunt or uncle and support their family.  That's best case.  If not a good reunification situation, we'd walk him/her though lovingly, doing our best to be supportive all while clinging to Jesus each and every step. We would still hope to continue a relationship and be a support to the bio family, because first and foremost is the child's needs and best interests.
If none of that happens, as is the case right now, then we wait…. we trust… we pray…
And, we continue to say yes, one "yes" at a time…as many of us do daily on the front lines of foster care and adoption.
Blessings, Brooke
Thank you to Tyne Jackson, my foster family consultant, for helping with foster care facts; and to Melissa Tubergen, my friend that has adopted 2 children from China for helping with the adoption facts.  If you have any questions, I'm happy to do my best to answer. This is my personal experience in the sate of Georgia and opinion, and I encourage you to look to other families to gain a sense of their experience as well.  Every case is different.  Every child is different.  Every state is different. Don't compare yourselves to anyone else, or try to be anyone else. Just be you and the you God is calling you to be!  What will be your first baby steps?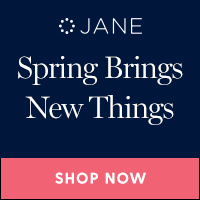 Sharing is Caring! If you've enjoyed today's post, I'd be so grateful if you would share it with your friends. Thank you!