*This post may contain Affiliate links. I may receive a small commission, at no cost to you, if you choose to purchase through these links. Thanks, Friends!*
As each of my kids walked in the house from school on Friday they sniffed the air and smiled, "Mom, what is that smell?  Oh my gosh!!!!  It smells so good in here!"  It reminded them of something happy that they couldn't quite put their finger on, and they tried and tried so hard to remember…
Back up a bit to earlier in the day….
Coach had the day off.  All the kids were in school.
Woo hoo!  No kids!
I love them dearly, but…let's be real. We have 5 kids.
Naturally, we decided to go on a date.
A hot date, I might add….
First, to the Chiropractor…
And then, to the mattress store…
I'm not even kidding.
Y'all, you know you're getting old, when you have an unexpected day without kids, and it starts out with a trip to the chiropractor, and ends up with a 45 minute presentation at a mattress store checking out the wonders of "the split king" for the first time in your 20 years of married life. Should I really be admitting to that right now?   Yes. That's our life.  Laugh all you want.  But that is what we did on our "hot date."
After all of the excitement at the mattress store, I looked upstairs and saw my favorite boutique, and said, "I NEED a Volcano candle. I haven't splurged on one of those in FOREVER and I LOVE them!"  So Coach redeemed himself on our pitiful date and bought my favorite candle.
I used to buy this candle all the time when the kids were little, and I had babies in strollers and would go to the mall more often to walk around.  So when the kids came home and it was burning, that familiar smell brought smiles to their faces and all kinds of good memories.  Every day since, I've burned that candle and soak in the joy it brings…
It's funny how powerful smells can be…
I can walk through a cloud of White Diamonds and immediately be transported back to 1980-something.  The wonderful smell of my mom.  My parents were still married, and my childhood was idyllic. Life was great.
Or the smell of burnt cheese toast. That was the smell of a school morning. My mom always burned the cheese toast.  I just thought that's how you knew it was done, and you simply used a knife to scrape off the burnt part to get to the yummy cheesy goodness underneath.
Or the smell of leather…That's a tricky one for me. I love the smell of leather.  It's the smell of my Dad. He drove a 1969 Jaguar XKE with old leather interior and always wore a leather bomber jacket.   I was his princess, and I loved him so much. But it depends on how and when that smell hits me as to if I smile with good memories, or tear up because, you see,  my Dad also committed suicide…so his memory is also shrouded in so much pain…
Or how about the smell of Popcorn?  Coach has a popcorn machine in our basement that my mom bought him forever ago.  He LOVES popcorn and pops it almost every night after the kids go to bed.  The smell waifs through our house and often brings with it a child or two out of bed looking for a little midnight snack with their Dad. And much to my dismay he always obliges no matter what time it is. I think that will bring sweet memories for them one day…
Or the many wonderful smells during Christmas?  Or fall? Or Spring?  Or cakes baking?  Smells that remind us of family or home?  Do these smells bring good memories for you or bad memories?  Have you ever smelled something and were suddenly hit with a powerful memory?
For as long as I can remember,  little ones have run in and out of our bathroom as we get ready on church mornings. As I curl my hair and put on my makeup, or as Coach shaves, little eyes watch.  Little hands mimic as we give them toy versions of our real tools.  Then we help them get dressed in their very best, pretend to shave, curl their hair, put on a little lip gloss, and as a final touch a little cologne or perfume.
Our foster love has been right in the middle of this precious family rite of passage as she should be. She's watched me wide-eyed do my make-up, I lovingly fix her hair, just as I did for my sweet Grace many moons ago.  As we finish, she says, "Mommy, Can I have some of your perfume?"  I smile, and say, "Sure, sweet girl!  Do you remember how we do it?"  As I put a little on her wrist and show her how to rub it on her other wrist and then her neck.   She does the same, then twirls in the mirror for Daddy and smiles her big smile and runs off to play with big brothers while I finish getting ready.
A few Sundays ago just as I placed the perfume bottle back onto my bathroom shelf, I stopped and I started to sob, ruining the mascara I just painstakingly applied.
Coach looked over confused and closed the door.  "What's wrong?" he asked.
But I could not get the words out. I was sobbing too hard. My chest heaving. The air would not fill my lungs.  I was filled with anger and sorrow.  He held me, but I was too overcome. I couldn't breathe. I pushed him away.  I needed air.
He looked back at me hurt. I didn't mean to do that to him. I never do. But I needed air. I couldn't breathe.  So I stood alone. Helpless.  I just needed a minute.  I prayed in my heart.
He needed me to come to him. He needed me to say something, so I tried again.  It came out in sobs and barely understandable, "Do you know how many strong memories come from smells?"
I still couldn't find the words.
I tried again. "With HER!"  I yelled, not meaning to, but I was just so full of raw emotion.  Tears staining my face, I pointed down the hall gesturing towards our foster love's room still trying to find the words. I quieted my voice tears still choking me,   "Do you know how this might hurt her one day? If they take her from here, and we never see her again? How will that affect her? What if she gets lost in the system and one day she's walking down the street and smells this stupid perfume and she remembers? Will she be ok?"
Still not sure my words were sufficient I hung my head as I broke into ugly sobs and tears, and he broke in understanding, "I know."  He said simply and tears filled his eyes too, "I know." He pulled me close into a hug, and we stood for a long time saying nothing…
Please pray with me as you read this…for this precious little girl. No matter how long it's been since this was originally written, please pray for her. None of this is her fault.  None of it.  God knows who she is, where she is, her past, her present and her future.  For this sweet little life that in Jeremiah 29:11 God says, "For I know the plans I have for you…Plans to prosper you and not to harm you, plans to give you hope and a future."  I cannot see the big picture, and I get so overwhelmed at times. I break in my humanness into a puddle of tears, but I will tell you that this child is worth every tear and worth so many more.
So many people ask, "What will you do when she leaves?"  I will break.  My heart will break.  I will need my tribe of family and friends to hold and support and lift me up and help me out of my puddle of tears for a long time, but isn't her little life worth it?  Because if not me to hold her and love her right now, then who? If not our family to show her what a loving family should look like, then who? Where would she be?  Would anyone be putting perfume on her arm and helping her heart to open up to love and trust again?  Would anyone be helping her to understand God's love and what forgiveness and unconditional love is?
Please be praying that God will prevail in her life and in her circumstances. Please be praying for her family. Please be praying for the judge, lawyers, and caseworkers. Please be praying for wisdom for all those making decisions. Please be praying that God's will be done.
Most of all….Please be praying that no matter where she goes… this little one will always reach up and grab hold to the love, guidance, and strength of the One that made her little heart…That she will always lean in on Jesus…and know without a doubt how loved and special she truly is…
-Brooke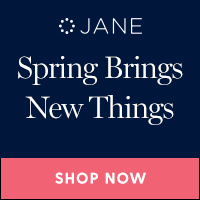 Sharing is Caring! If you've enjoyed today's post, I'd be so grateful if you would share it with your friends. Thank you!