*This post may contain Affiliate links. I may receive a small commission, at no cost to you, if you choose to purchase through these links. Thanks, Friends!*
As I scroll through my Facebook memories, this one pops up on the screen.  I look at the date, and God nudges my heart…
Her birthday…
I hold back tears as a wave of recognition washes over my soul….
It was her birthday…
She had just come into care….
Tears begin to fall…
She was in the middle of the worst moments in her little life, and I had no idea…
And yet…
God laid her hard on my heart that week.  I remember my stomach being in knots.  I remember praying hard for the little one that would be entering our home, and felt a strong knowing that it would be soon.
I remember painting and praying fervently while I painted.  I prayed over a child that I did not yet know.
But now I know her.
Now I love her.
Now I know I was painting this and praying for her the week that she came into care….the week of her birthday…
And I am humbled…
I bow my head and sit at the feet of Jesus with my head down in complete and utter sorrow…
I have had so little faith of late.
I have been trying to hold it all in MY hands. Who am I?  And yet, even before I knew her, He knew. He had her on my heart, and He had asked me to paint her a birthday gift.
When she first came to our home, she would look at that painting from behind scared and angry tears and ask, "What does that say?"  I would do my best to explain it to her.  I would gently tell her how special she was and how much she meant to a God that loved her and created her. I would hold her as she cried and tell her that God made her heart and knew how sad she was, and how much she missed her family.  I explained that her tears were prayers straight to Him, and we would pray together, her sobbing and me praying.
She eventually started saying, almost demanding, that when she went back to live with her family, that she was taking the painting with her.  That always took me by surprise because I honestly made it with all of my future foster loves in mind, as part of our "cute foster room." I would do my best to change the subject, but she wouldn't let me. She was determined that I made that painting just for her and no one else and she WAS TAKING IT WITH HER!
But now?
Today?
As this picture stares back at me.
As I sit in awe and look at the date. As I realize how great and mighty and infinite is the love of Christ.
I lay this painting at His feet….
This was HIS birthday gift to her…
I have been holding on tightly with both hands trying to make sense of her situation…trying to fix it all….getting angry at the system…at her circumstances…and the complete and utter unfairness of it all. Giving it 110%, just as I do in every other area of my life. Advocating left and right for what's best for her, for what's right for her.  Making phone calls, sending texts, letters, and emails trying to be her voice. I've been asking those with more knowledge than me, "What else should I do?"  "Where else should I turn?"
When all along I've been forgetting one important thing…something I knew before my heart got wrapped up in a tangled web of confusion and frustration….something that deep down I think I've been pushing back because then I'd have to surrender and surrender is silent…surrender means I may not get my way….
The very important truth that she belongs to HIM. Not to me. Not to her bio family. But to the God that created and loves her.  No matter what was in her past or what happens in her future, He's holding her.
And her family, which in many foster cases is a hard one to stomach.  As her birthday hits this week, it will be my first birthday with her. But somewhere else there is a bio mom that will be thinking of this day in her heart.  Only she holds that day in her memory.  Does her heart long for her little girl?  Will she wonder where she is or what she's doing?  What will she be doing while I celebrate this day with her little girl? And as I think on these things, my heart breaks a little more.  No matter what she's done, she's also loved by a mighty God that can do mighty things in her life too. I'm no better than she is…I've just made better choices, but ultimately God loves us the same.  And with a series of different choices, I could be her.
Dear Lord, Forgive me. Forgive me for trying to hold on by myself.  I cannot do this in my strength. Thank you for reminders that YOU are in control and not me.  I pray for Little Miss. I pray for her family. I pray for a broken system, and I pray that in spite of and because of all of these things, You will show up in a big way in this little girl's life.  And that she will grab hold of your love to "grasp how wide and long and high and deep is the love of Christ."
-Ephesians 3:18
Brooke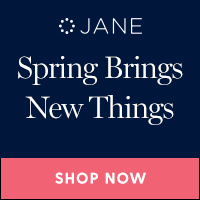 Sharing is Caring! If you've enjoyed today's post, I'd be so grateful if you would share it with your friends. Thank you!