*This post may contain Affiliate links. I may receive a small commission, at no cost to you, if you choose to purchase through these links. Thanks, Friends!*
Music can be a powerful healer….
There are days it reaches in and grabs memories long stuffed in the far corners of my heart…
Yesterday as I was driving down the road "How to save a Life" by The Fray shuffled through my play list.  As the haunting piano music played, tears welled up in my soul, and I couldn't breathe. I turned up the music, began to sing along, and let the painful memories fall…
"Where did I go wrong?
I lost a friend
Somewhere along in the bitterness
And I would have stayed up with you all night
Had I Known how to save a life."
I originally wrote those words in August of 2018.
Today is Dec 2, 2019, and it marks a painful anniversary. The last time I saw my Dad was on Thanksgiving 15 years ago. I was pregnant with my 2nd child. He gave me a kiss and a bouquet of flowers.  I had no idea that was the last time I'd see him. I had no idea he had given up hope and was telling me a final goodbye.   It's been 15 years, and I still struggle on this day as the memories come rolling over me unwelcomed no matter how much I will them away.  15 long years since my Dad decided to take his own life….
Over the past 15 years, I have grown to realize how painful this time of year can be for so many. The gaping holes left where memories beg for them to be filled are especially glaring this time of year. The smells, the sights, traditions, the old antiquities and memories of days long passed….All of these things slam us back in time and then forward again to present day missing those loved ones who should be here with us.
Many of you reading this are having a hard time right now, and my prayers are with you as I type these words.  Truly.  Prayers for comfort and peace; for new memories and joy for this holiday season.
Some of you reading this may be thinking no one would ever miss you, or those around you would be better off without you, or that your pain is just too great….but let me beg you…let me tell you with everything inside of me that NONE of that is true.  You are special. You were created in the image of God. You are fearfully and wonderfully made. God doesn't make junk!  God loves you. He created you. He has a purpose for you and for your life.  He can use your brokenness and pain and all of the imperfections in all of us.  He has shown time and time again that those are the people he chooses to do mighty works. There is hope! So hang on.  Hang on today. Hang on tomorrow. Hang on to life. Reach out to a friend. A loved one.  A pastor.  A teacher. A counselor.  A brother.  A daughter.  A mother.
For those of you like me that are left here with pain so great because you too are missing someone, and you'll never understand why…reach up and grab hold of the hem of the robe of the one who was mocked and was scorned and died on a cross for us and understands our pain…Reach up and grab hold of His strength for today…for this moment…and the next and the next….
Because as the sting of the pain becomes farther and farther away (and though it creeps up on these anniversaries, I promise most days I'm actually at peace), we can be the hands and feet of Jesus on this earth reaching out arms to hug the next person going through the same pain…
And for those reading this that haven't experienced any of this…just realize…that the person next to you in the grocery store, in line at Starbucks, cutting you off on the interstate, filling your grocery order, serving your dinner, bagging your groceries, cutting your grass….These people that we pass by everyday…these are the people in pain…these are the people we need to be kinder too…we need to smile and have grace and mercy when others are rude…or grumpy or short…because do we really know what's going on in their lives?
So on this day…Dec 2, 2019…15 years later…
Make it a point this Christmas Season to be on the lookout for those around you…
Smile. Be kinder.  Be gentler. Let's honk our horns less. Complain less. Smile more.  Show more grace to one another…
You just really never know what people are truly going through on the other side of their pretty painted windows…
Blessings,
Brooke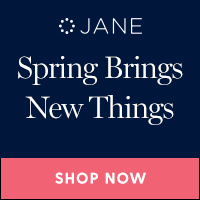 Sharing is Caring! If you've enjoyed today's post, I'd be so grateful if you would share it with your friends. Thank you!