*This post may contain Affiliate links. I may receive a small commission, at no cost to you, if you choose to purchase through these links. Thanks, Friends!*
If a man does laundry, but doesn't leave it out for a woman to see, did it really happen? That is the question of the day.
My 14 year old son knocked on my bedroom door, "Mom, Dad sent me to get some hangers. Can I come in?"
I blinked.  Twice.  Was I dreaming?  Did that really just happen?
Not believing my ears, I asked uncertain, "Wh-what did you say?"
He answered again, "Can I get some hangers real quick, mom?"
I stuttered in disbelief, "Um. Yeah! Sure!"
He walked in smiling.  I laughed, "Dad must really want to go hunting or something. He's FOLDING laundry?"
He laughed, and I followed him.  He quietly went about this mundane task that I never even asked him to do. I watched in disbelief as tears welled up in my eyes.  Seriously, y'all. Tears.
I said, "You have no idea…You doing this without me asking you to do it, means the world to me. For real! And just a little hint…one day when you get married, it will mean the world to your wife too."  A giant smile lit up his whole face.
I followed him downstairs and sure enough he and Coach were actually FOLDING the laundry.  Typically "doing laundry" to my men means putting the laundry in the washer for me to wash, or if I'm lucky, they actually turn it on too. And if I'm real lucky they remember detergent, so I don't have to wash it again.  Actually moving it from the washer to the dryer?  Now that's a big deal that they make sure I know about.  And taking it out of the dryer?  Shut the front door!  But folding it?  Without me asking them to? No way!  Did aliens invade their bodies?  I had to see this for myself.
They were folding AND hanging the laundry. I was so stunned that I didn't even mind one bit as they headed out the door to go hunting.  Then, as I looked around the room still in stunned disbelief, I noticed that every bit of the laundry, though folded, was still sitting all around me….on the couch, both chairs, laying across the ottoman.  Hang on a second.  There was nowhere to sit.  Um. I looked at coach and asked, "You weren't sure I'd come downstairs before you left were you? So…. If a man does laundry, but doesn't leave it out for a woman to see, did it really happen?"  He laughed and answered, "Nope! And just so you know, I did the dishes too."
Uh huh.  Yep. I'm a sucker.  He knows me so well.  The two boys headed out the door as I put the laundry away…
He's figured out how to hunt Friday, Saturday and Sunday without feeling guilty… 
And is passing that along to our 3 little men…
I think it's time for some quality mother-son time.  They've never seen Bambi. Maybe we should have movie night.  Soon.
Or maybe I should just skip that and go straight to the nail salon. By myself.
-Brooke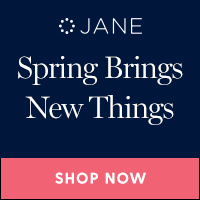 Sharing is Caring! If you've enjoyed today's post, I'd be so grateful if you would share it with your friends. Thank you!