*This post may contain Affiliate links. I may receive a small commission, at no cost to you, if you choose to purchase through these links. Thanks, Friends!*
Rushing around the kitchen way too early in the morning, I hear a beeping noise and think, "what IS that annoying noise?" In an instant, my nose alerts me…I rush over to the oven completely forgetting I was in the middle of pouring hot chocolate, spilling it all over the countertop…I open the oven just in time to find my specialty…burned cheese toast…I slowly put down the oven mitts, slump my shoulders and think…how did I do this…AGAIN!!!??? I even set the timer!




I yell, "Grace, I mean Griff, I mean Petey…somebody!
Can you just open the door please, so the whole house doesn't smell like burned toast?"
Griffin runs over and says, sure mom, "I'll hold it open so you can throw it out."
Grace looks at him nervously and whispers, "Griffin, she's not going to throw it out.
Just open the door and sit down."
That makes me laugh inside. How quickly girls pick up on those little cues…she knows mom is not a morning person and is not very happy at the moment.
She is sweetly looking out for her brother.
I rush to find a towel, clean up the spilled hot chocolate…take a quick look at the clock, bus will be here soon.
Find a fork…scrape the burned black topping off the cheese toast, put it on a plate and serve it up.
Brady starts cheering, "Mom!
I wuv cheese toast!"
Grace says, "Mom!
Thanks for the hot chocolate!"
Griffin takes a drink of his hot chocolate hugs me and says my absolute favorite Griffin phrase, "Mom, you make everything with mommy love in it."
Coach walks down the stairs and smiles.
I throw a plate his way apologetically, "Sorry babe, you can give it to Petey if you want…It's my specialty, what can I say?"
He grabs it, hugs me and simply says, "Thanks."
I may not be June Cleaver…Clearly, I'm not Martha Stewart, but thankfully my family loves me anyway.
You know, it's funny. Whenever I burn the cheese toast, yes sometimes I get frustrated with myself, but I also smile because it reminds me of my mom. She ALWAYS burned the cheese toast. When I first learned how to make cheese toast, I just thought the charred topping was how to know it was ready.
You just had to scrape that part off to reveal the yummy cheesiness underneath.
My mother is one of the best mom's out there…Martha Stewart, um no…but loves me unconditionally and has always been there for me… She is a wonderful mother… who I call on for advice when I need it…and as Griffin so sweetly says, puts just the right amount of "mommy love" on even those burned cheese toast kind of mornings. Love you mom! Thanks for the cheese toast!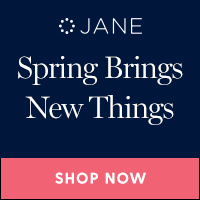 Sharing is Caring! If you've enjoyed today's post, I'd be so grateful if you would share it with your friends. Thank you!