*This post may contain Affiliate links. I may receive a small commission, at no cost to you, if you choose to purchase through these links. Thanks, Friends!*
"Mom, my best friend, Erik, has orange hair. Can you paint my hair orange too?" As we began preschool last year, we heard all about Brady's new friend, Erik, every day. They were inseparable, so I had to meet this orange-haired kid to make sure he wasn't trouble or anything. I have an orange-haired brother after all…and well, he was most definitely trouble when he was little.
So off to school I went on a mission in search of one little orange-haired boy.

I entered the classroom, and was immediately met by a friendly face…his, mom, Kara.

Apparently she had the same idea.

Erik had been talking all year about this kid, Brady, that wore batman shirts and cowboy boots to school every day.

I mean seriously, who wears batman shirts and cowboy boots every day?

She needed to make sure that Bat-Brady was not trouble either.

Kids that wear capes and boots could be trouble too, you just never know.



I am so thankful that Brady and Erik became friends, because through that, I have made a great new friend this past year in Kara.
When it was time to look at kindergarten, we both decided to enroll them into a bilingual school. They both were accepted into the school, and not only that, but they ended up in the same class…
Two best buddies, inseparable again.
All I know is Kara…you CANNOT move. Just thought I would plug that in there.
J
I promised her I would make a respectable southerner out of her before she moves, which of course, I cannot allow.

My first order of business is teaching her how to make chicken-n-dumplin's…and biscuits…and gravy…
Enough about food, I'm getting hungry…
She called me last week after a rough morning needing to vent, "Brooke, you are not going to believe my morning.

You just cannot make this stuff up."
Her 3 year old has asthma.

He had been up multiple nights needing breathing treatments, so she had had zero sleep for the past few days.

After a few days of having a sick child snoring next to her, sweet little legs kicking her all night, she was a walking zombie by that morning in desperate need of coffee.

Can I get an amen?
Still groggy from the night before, she rushed through the kitchen trying to get Erik ready for the bus…
Just as he was finishing up his breakfast, she noticed his orange hair sticking up in all directions. She ran to the bathroom to grab the water bottle, but it was not there.

She looked up at the clock. The bus would be at the stop soon. Frantically she searched her brain trying to remember where she put the water bottle.

She hurried through the house and saw it sitting by the door next to the shoe shelf. She quickly grabbed it, and began spraying Erik's hair in an attempt to get it to lay down.
I personally vote to put gel in it, and let it stick up all over the place like I do with my boys sometimes. It works. It's an angle.

My boys think it's cool. And with the orange hair, I mean seriously, he'd be rockin' it.

Now, other adults may think he's a trouble-maker, but hey!

Just add some cowboy boots, and you're golden.
She thought to herself, "Wow, his hair sure does smell good.

Nice and minty. What on earth did I wash it with last night?"
Just as she placed the bottle on the counter to comb his hair did it all become crystal clear. She had been cleaning the mirror yesterday, and sat the bottle down to check on the kids.

Not the water bottle, but the window cleaner. She gasped!

She rushed Erik up the stairs for a quick shower, thankful she at least uses all natural cleaner, but still.

She scrubbed him down, and got him ready for school.
She made him a new piece of toast.
Again…just in case some landed on his last piece. Oh, and after she washed out his mouth for safe measure.

I'm having flashbacks of Ralphie and The Christmas Story right now. Poor Erik. Good thing it wasn't Lifebuoy.
They flew out the door for the bus.

Just in time.

They finally made it to the bus stop, when Erik looked at her panicked, "Mom, I have to poop!"
I'm thinking that minty cleaner really did the trick.

Yikes!
And unlike me, she actually took him home and allowed him to poop.
They piled into the car to go to school.
She rolled into the gas station on fumes, and…
Naturally, she was attacked by a bee.

Yes, that was my friend in the gas station madly swatting the swarm of bees.

And yes, I believe that maybe, just maybe, I've done that once or twice…or maybe I did that today because my hair was attacking me. But y'all in my mind it was a giant spider.
By this point in the story, I was being a great and understanding friend and listener…the extreme laughter she heard coming through the phone…that was just her imagination.

I mean, there just are not words. How on earth?
So by then, she was over it.

She just needed some Chick-fil-A.

I told you I was going to make a true Southerner out of her.

I'm slowly, but surely brainwashing her.

Now ladies, if you are not from the South and have no clue of the power of a Chick-fil-A biscuit, you just need to bring your cute little self

down here one day and get one. Not on a Sunday though. Like any other good southern business with good southern values they are not open on Sundays…
In the drive through, she was annoyed.

Had had it. Was over it. And just needed lots of very strong coffee and a biscuit. The car in front of her had the nerve and audacity to not know that she was having a bad morning and refused to pull forward.

She had left a gap the size of the Grand Canyon in front of her, so Kara could not pull her car out of the exit, blocking the cars behind her. Frustrated she yelled, " Ugghhh!

Can you just pull up!"

Thankfully, no one heard her, except maybe the fly sitting on the seat next to her.
A few minutes later, she had ordered and had pulled up to pay for her mind-saving breakfast. She asked the server, "Can I add a lemonade to my order?"
The server smiled, "The car in front of you just paid for your meal.

She said that she hopes you have a blessed day."
Kara crumpled in the seat in disbelief. Humbled.

The same car that she was just frustrated with? She looked up, "Yes, Lord, you have my attention. I am so sorry."
She drove home in silence thinking about her morning.

God knew each and every moment happening that morning, saw Kara, and put his loving arms around her, even in the most undeserving of moments.
Though her story had me laughing my head off, when she got to end, it reminded me of something so important…
God loves us. It's as simple as that. He sent his one and only Son to die for us. For you and for me.
For me.

In all of my undeserving moments…. He died for me. To save me. Because he loves me.

Wow.

In our good moments and in our not so good moments. He created us, He knows us, and He desires that we come to Him…He wants to walk with us in a daily friendship, in a daily relationship…Forever…
Simply because He loves us.
For God so loved the world that he gave his only begotten son for whosoever believes in him should not perish but have everlasting life. –John 3:16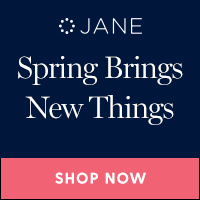 Sharing is Caring! If you've enjoyed today's post, I'd be so grateful if you would share it with your friends. Thank you!