*This post may contain Affiliate links. I may receive a small commission, at no cost to you, if you choose to purchase through these links. Thanks, Friends!*
This Fashion Friday edition is brought to you by my current favorite outfit. I confess, I've probably worn it too many times lately. But how many Mama's out there can relate? When you find an outfit that fits and you think is cute, you wear it over and over again, right? Like 2 days in a row? Anyone? Just me?
I also must confess to my current addiction. The one that drives Coach completely nuts. It's the Jane.com marketplace. There are all kinds of adorable boutiques that post specials on there daily. Oh. My. Word. Stop it! And that's exactly what Coach wants me to do. STOP IT! But I can't. Sorry, coach. It keeps me sane. And cute. So.
Back to the point.
This shirt. I've seen it on Jane a gazillion times, and finally hit the "buy now" button. Because flowers and birds. Duh!
I put my cutie shirt on and walked down the stairs. My 18 year old daughter said, "Cute shirt, mom." Coach said, "So are you a Mama bird, or a Mama bear?" Um….IDK what a Mama bird really is, I just liked the shirt, but I'm definitely NOT a Mama Bear I don't think. My daughter, not even skipping a beat, responded, "Mom, you're both. It just depends on the situation."
Hmmmm…I'm not sure what that means, But this Mama bird/bear will take that as being well-rounded.
Fun Fashion trends right now:
This mustard yellow skirt. (Also from Jane.) I have pasty white skin, so yellow washes me out. If you also have a pale complexion, this is a great way to wear yellow. Don't put it against your face. Wear it as a skirt or pants instead.
Graphic Tee's. We've talked about this trend before, but it's a fave of mine! I LOVE them and live in them! Pair a graphic tee with a bold pair of earrings and an arm party and you're set to walk out the door. You can order them here.
Kimono. I love that these are still on trend. They are light-weight for summer, can pull together a look, and also help hide those extra pounds. I've found cute ones both on Jane and on Amazon Clothing
.
Layering necklaces. I love this trend in jewelry right now! You can layer multiple necklaces together for a playful look. If you have a sentimental necklace your hubby gave you, layer it with a longer necklace. It will frame your special piece nicely and give you variety. The one I'm wearing is actually 3 pieces in one and comes in both gold and silver. You can wear it together or separately. You can order it here.
Hope you've enjoyed this Fashion Friday edition. Are you a Mama Bird or Mama Bear?
(All Jewelry orders are through our small business and directly support our foster family. You can check out our website through the links or @ www.premierdesigns.com/brookewoodward )
-Brooke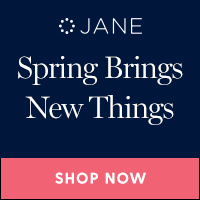 Sharing is Caring! If you've enjoyed today's post, I'd be so grateful if you would share it with your friends. Thank you!