*This post may contain Affiliate links. I may receive a small commission, at no cost to you, if you choose to purchase through these links. Thanks, Friends!*
Friday night we rented the movie, "Mom's Night Out."  If you have not seen this movie yet, well, you just must!
When it was still in theaters a few of my friends and I went out to see it, and then to the Cheesecake Factory afterwards.  I ate the White Chocolate Caramel Macadamia Nut Cheesecake.  As in, I ate the entire 'thang' by myself.  Need I say more?
I have a child with a nut allergy, so anytime I can eat chocolate and nuts together…well, there are not words.   Add cheesecake to that, and I am in heaven.
Great, now my mouth is watering, and I'm craving cheesecake.
And chocolate…
And nuts…
Back to the movie.
I laughed 'til I cried. I laughed so hard that I almost embarrassed myself.  All I'm sayin' about that is, I did have 4 kids.    Can I get an Amen from my fellow mom-friends?
As I watched the movie, I looked around the room suspiciously.
Someone had been watching me.
I mean, it's a true story about my life!
Not really, but I kept looking around thinking someone MUST have been following me around the last few years.   Or possibly someone had been talking to the fly on my wall.
There was a man in the theater sitting near us.  About 5 minutes into the movie, he blurted out, "Honey!  That's YOU!"
It made me feel more normal.
As normal as possible anyway.
The last couple of days have been exhausting…and overwhelming…
Those days where you feel like you are drowning in the number of papers coming home from school and the number of emails in your inbox.
Where you start to feel older than you are.
Where you hear the words, "mommy it was an accident" a few too many times an hour.  Like, "My tee-tee just shot out of the potty.  I so sorry. It was an accident." Or "Petey just ate my lunch!  It was just an accident."  Uh huh.  Stop feeding him the food you don't like. I'm on to you.
When you are highly tempted to ban the word "why" from your house until…. FOREVER!
Or perhaps the word "Mo-om" too, tempted to respond, "She's at lunch. You'll have to take a number."
We are so hard on ourselves as moms trying to do everything…running here and there and everywhere.
When all our guys want is to do is play Hungry Hippos, or snuggle with a book, or play basketball with us.
How many times do I smile and say, "just a minute, buddy" trying to be super mom…vacuuming, doing laundry, homework, and cooking dinner, all while skimming Pinterest trying to find the cutest idea for a class snack.
All they really want is us.
Our focused attention. Our time. Our hugs.
Just as we are…
Imperfections and all.
Brooke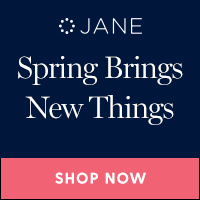 Sharing is Caring! If you've enjoyed today's post, I'd be so grateful if you would share it with your friends. Thank you!