*This post may contain Affiliate links. I may receive a small commission, at no cost to you, if you choose to purchase through these links. Thanks, Friends!*
I received this adorable package in the mail on Friday….
Puzzled, because it's not my birthday…it's not mother's day…there's no special occasion I can think of…I opened the card…
There was a sweet note from my sister-in-law…
Tears in my eyes, I opened the cute bag, and saw this…
Have you ever heard the Starfish story?  I have. But somewhere along the way, in the middle of doing hard things, I guess I'd needed reminding. I'm so thankful to a precious friendship with my sister-in-love that she recognized how weary I was, and she saw that though I was feeling like I'm not enough for our little foster love, I just needed a gentle reminder and some encouragement that I am making a difference in her little life…
The Starfish Story:
Once upon a time, there was an old man who used to go to the ocean to do his writing.  He had a habit of walking on the beach every morning before he began his work. Early one morning, he was walking along the shore after a big storm had passed and found the vast beach littered with starfish as far as the eye could see, stretching in both directions.  Off in the distance, the old man noticed a small boy approaching. As the boy walked, he paused every so often and as he grew closer, the man could see that he was occasionally bending down to pick up an object and throw it into the sea.  The boy came closer still and the man called out, "Good morning. May I ask what it is that you are doing?" The young boy paused, looked up, and replied, "Throwing starfish into the ocean. The tide has washed them up onto the beach and they can't return to the sea by themselves," The youth replied," When the sun gets high, they will die, unless I throw them back into the water."  The old man replied, "But there must be tens of thousands of starfish on this beach. I'm afraid you won't really be able to make much of a difference."  The boy bent down, picked up yet another starfish and threw it as far as he could into the ocean.  Then he turned, smiled and said, "It made a difference to that one!" ( Original Story written by Loren Eisley)
How many times do we as mothers get bogged down in the day-to-day that we forget what we are doing in the first place?  We forget we are raising tiny humans to be great men and woman one day. That is exhausting work!  It is humbling work!  It is joyful work!  It is heartbreaking work!  It is God's work.  Whether you are a foster mom, an adoptive mom, a biological mom, guess what, you are a mom!  Personally, my heart knows no difference. God has entrusted us with the care of HIS precious children. He brought you into to the life of THIS little one to make a difference…because if you raise them to love the Lord and love people think of what a difference they can make in this world.   Sometimes, we get overwhelmed wondering if what we do really matters, well it does, mamas!  It does!  Each and every life matters!
So thank you to my sweet sis-in-love for this much needed reminder today. That in the midst of my weariness day in and day out, I have not just one little starfish, but 5 that need me each and every day to pick them up and throw them right back into the ocean when the world washes them up! I hope this story is a sweet reminder to you today too!
-Brooke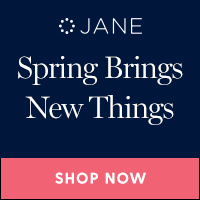 Sharing is Caring! If you've enjoyed today's post, I'd be so grateful if you would share it with your friends. Thank you!