*This post may contain Affiliate links. I may receive a small commission, at no cost to you, if you choose to purchase through these links. Thanks, Friends!*
I went to bed Friday night with a sigh of relief.
No school tomorrow. No multiple carpool lines. The soccer season had just ended, so we actually had… wait for it…"nothing" on the calendar.
I could sleep in, and for a mom with little ones that meant I just needed to at least sleep past 7am. I didn't set an alarm. I was so excited that I was almost giddy. It was like Christmas!
I went to sleep with thoughts of sugar plums dancing in my head…
Suddenly, I became irritated. What is that annoying sound?
I put the pillow over my head. The sound grew louder and more persistent.
I shot up like a flash. Who let the dog out!? Screaming inside, "NOOOOOOO!!!!! Don't wake the boys!!!!!!!!!!!!!!!"
I jumped out of my warm bed wearing Coach's T-shirt, the cold air hitting my thighs making me cringe. I glanced at the clock as I bolted towards the door to capture my rambunctious mutt.   6:15
As in AM. As in tears forming in my eyes…I cried out wearily, "I just wanted to sleep in. For one day. Just one day!" Coach was in the woods, so I was on my own to catch the crazy dog.
He wagged his tail as soon as he saw me and began dancing around….loudly, collar clanging, tail thumping each door as he passed by. I shushed him. He only danced louder. He made a break for the boys' room ready to pounce on their bed, "it's time to play!"
I grabbed him by the collar just in time, and wrestled him down the stairs.
He ran around at my feet like a mad-man. He jumped and danced and howled at me…his normal morning hello saying with all of his might, "It's time to eat! Bacon! Give me bacon! Feed me! Feed me!"
I smiled in spite of my disgust, quickly grabbed a scoop of food and plopped it in his bowl. He gobbled it up in a flash and ran to the door, "Oooohhhhh! I need to peeeee!!!!!!! Please let me out! Please let me out!"
I let him out and waited. He ran back, and I sighed, "Finally! I can crawl back in bed." He looked at me tail wagging fiercely, pouncing every time my feet moved towards the stairs. He crouched down and began bouncing all over the place. He ran and grabbed his bunny wanting to play.
"Petey, it's too early! I'm going to bed."
He whimpered in disagreement as soon as my feet hit the stairs. I relented, allowing him to come up with me.   I thought to myself, 'He's eaten and been to the bathroom, he should go right to sleep next to my bed.'
Wrong.
I crawled under the covers and sank inside the warmth.
Just then, something slammed onto the foot of my bed. I felt like I was being attacked. The giant had jumped on my bed and started pouncing, still wanting to play.
I jumped up, angrily swatting at him, "Petey! No! Get down!"
As soon as I lay down, he again jumped up. I stormed out from underneath my covers and grabbed him by the collar leading him back down the stairs. He tried to go in each of the kids' rooms along the way. I pulled hard to restrain him. His tail happily wagging to and fro saying, "Who's ready to play? Who's ready? Who's ready? Let's play!!!!!"
I looked back at the clock, 6:45. I just wanted to sleep past 7. I still had 15 minutes. I closed the gate downstairs and left my very sad dog. Alone. Dejected.
I crawled back in bed with relief, stubbornly refusing to actually be up that early on the one day I planned to sleep in.
I sank back under the covers and smiled. I finally dozed back to sleep only to awaken to the next round…The boys' laughter filling the air ready to play…
I heard tiny footsteps in my room and a tiny little voice, "Mom, Can I have some candy?"
-Brooke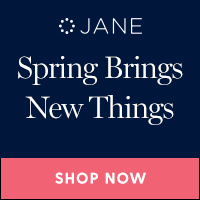 Sharing is Caring! If you've enjoyed today's post, I'd be so grateful if you would share it with your friends. Thank you!