*This post may contain Affiliate links. I may receive a small commission, at no cost to you, if you choose to purchase through these links. Thanks, Friends!*
The doorbell rang.  I glanced down at my watch as I quickly flipped a passel of grilled cheese sandwiches on the griddle. I smiled to myself thinking it must be one of the neighbor kids wanting to play.  All of my littles ran to the door in a mad dash excited to see who was on the other side.  I yelled from the kitchen as I began scooping chili into bowls, "We're about to eat, so you'll have to play later."  The kids yelled back, "It's a grown-up, mom!"
A faded memory flooded back in a mad flash, and I panicked, almost spilling hot chili on my arm. Oh yeah, I told my friend that her friend, who I've never met, could drop off some essential oils this evening. I had completely forgotten. What was her name? Where was the checkbook? How much did I owe her?  Ahhh! I needed to find my phone with that text and my checkbook fast.   I quickly pulled the sandwiches off the griddle, and yelled, "Hang on, I'll be there in a second!" I rounded the corner as fast as I could just in time to see a sweet lady being energetically "welcomed" by my children. Surprise! You're about to be lovingly tackled by a million smiling faces!
One of them screamed in horror, "Mo-om!!!!!! Molly Ran outside!!!!!!!!!"  They all went into panic-mode, including the poor lady frantically trying to catch our kitten that had just bolted out the door through her legs.  I was still floundering with plates and dishes and grilled cheese sandwiches and I don't even remember what else, when I saw the stricken look on her face realizing that our kitten ran outside along with all of my children.  I walked out in a panic, but trying to seem calm, cool, and collected I sputtered out, "I am so so so sorry!  This is completely my fault!  I totally forgot you were coming!"  I stopped talking… all in a moment of complete awkwardness… realizing we've never even met before. Awesome.  And my kids were about to lose it chasing after the crazy kitten.
I collected myself and poked my head in the house looking for help, "Griff, can you come and catch Molly, Please?"  He walked over with a pained look on his face recovering from his most recent migraine, "I'll try, mom, but she gets so freaked out and runs away." So now we had a million kids, plus 2 adults, all outside chasing and terrifying an already crazy kitten.  I tried to calmly get the littles back inside, but no one was listening.  They just kept running, and Molly kept running, and they kept running, and it was never ending.  So… just as any mother would do that just met someone new, I lost it. I yelled, "UNLESS YOU ARE A TEENAGER. GET. IN. THE. HOUSE. NOW!"  I sweetly looked at my new friend and added in my kindest voice, "and you're welcome to come inside too while I find my checkbook."
Ok. So looking back now, she was probably thinking, 'Stranger danger!'  or 'next time, I'm listening to my mother and meeting these people in a public parking lot that's well-lit.' or 'no wonder she needs these oils.'  I'm still scratching my head on what she must have thought, but I just have to laugh. In my defense, I do have a door mat that is kind of a warning sign…
She was here trying to help and walked straight into my crazy. My teenaged son has been struggling with migraines since August, and of the past 8 days of school, has missed 6 of them with migraines that include vomiting and vision loss. Thankfully, we have a neurologist appointment next week, but in the meantime I ran out of my essential oils that give him some relief.  My friend has a friend that sells essential oils and connected us, probably assuring her that it was safe to come to my house even though I'm a perfect stranger.  Ha!
And here's the kicker….
This very kind person had taken extra time to research other things that would help my son, and had greatly discounted this product for me, and was trying to explain these things to me…for all of which I am super grateful.  As she was in mid-sentence, my Foster Love sweetly interrupted holding out her adorable finger, "Excuse me? Excuse me.  Um. EXCUSE ME!!!!"
Now, I've tried teaching patience and manners to all of my children, so when Foster Love yells "EXCUSE ME" three times, it's very hard not to look up and answer.
We both paused.
Little Miss continued with a big mischevious grin, "Hey!  Pull my finger!"
Now just pause on that a moment….
Because that's just what I did.  I thought to myself, 'She did NOT just say that.  Please tell me that she did not just say that…'
But alas. She did.
My kind new friend was looking back at her not quite sure what to think as I heard her say, "Um. I don't think I really want to pull your finger."
Little Miss giggled, "Aww man!  Too late!  I already farted!!!"
Do you have any idea how much self-control it took for me NOT to throw Little Miss under the bus and simply say, "She's a foster kid." Judge all you want, but that was a REAL temptation that I had to stomp down with all of my might to keep my mouth shut. Like completely closed! Well, not completely, because what actually stumbled out sounded more like this….
I shrugged and said, "I guess that's what happens when you have 3 older brothers.  I'm so sorry!"
But y'all, it's confession time. That was a complete lie.  What on earth?  So now I've lied to this sweet person without even meaning to because I was trying real hard not to throw Foster Love under the bus.  Like clenching my teeth with embarrassment hard. So, instead I threw my boys under the bus?  Seriously?  How awful is that?
And just for the honest truth record over here while confessions are happening… That awful trick did not come from my 3 boys, it actually came from Coach. Yes. Coach. The other adult in our house.
Coach taught that heinous trick to all of our children! Every single one of them.   Little Miss just happens to be the only one to show it off to a perfect stranger…
So thanks for that, Coach.  Thanks.
And to the sweet stranger that came to my house this week. Thank you for the oils. Thank you for the amazing advice. Thank you for going out of your way to deliver them and look up extra information and provide amazing customer service. And thank you for being gracious as you experienced a hot minute of my crazy blessed life. Maybe next time our hermit crabs will escape, or one of the littles will feel the need to show off their new underwear, or my husband will be gutting a deer when you arrive…
Because we sure do know how to welcome a girl around here don't we?
Brooke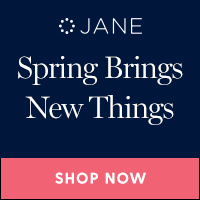 Sharing is Caring! If you've enjoyed today's post, I'd be so grateful if you would share it with your friends. Thank you!