*This post may contain Affiliate links. I may receive a small commission, at no cost to you, if you choose to purchase through these links. Thanks, Friends!*
Self-quarantine day 5.
It feels like day 500.
Most of what's in the news is negative. I'm on edge. My nerves are shot. And it's only day 5.
My dining room AND front room have both currently been transformed into make-shift classrooms. Coach is a high school teacher and online college professor, and is doing his best to serve all of his students and keep them encouraged. Our 5 kids are all doing digital learning right alongside Coach. All on a computer. All with zoom calls. All at the same time. Even my kindergartener is on a conference call every morning. It's crazy!
On top of that, one of our children needs specialized attention for learning. Trying to work with her makes me feel, well, inadequate. Her teachers are amazing even in this. They've offered specialized attention via zoom for her if we need it. Teachers, don't think for a minute you don't matter, because what you do is everything to many families and students. We love you!
We are adjusting, but I cannot help but think about families with children with severe and profound needs…children with autism…children that need even more specialized care, and they are served well from their school or other care centers. They are missing their safe place…their haven…the place they are able to thrive, and learn, and soar…
Because doing "School from home" with these kids is more than challenging. Their worlds have been rocked, and they don't understand. And they will rage against it.
As our little one rages in the midst of these changes, we are left in the path of the tornado of confusion and fear that she leaves behind. It affects everything, including her learning. We take breaks. We do all the things. But at the end of the day, I am. Worn. Out.
Insert foster care.
New "porch visits" are being instituted. Already stretched social workers are trying to make sure their kids are safe however they can, plus they are worried for their own families. In our county, court and family visits are still happening. This is terrifying to foster families with other children in the home that are at risk. Some case managers have been able to suspend these visits, switching them to a phone call or facetime. But others have not, and these foster parents are left feeling helpless…
Then there's therapy. So many kids in foster care rely on mental health services, play therapy, speech, PT, OT, etc. Thankfully, for our foster love, her services can continue somewhat through a phone app, but not everyone can do this.
As I navigate facetime therapy this morning, my heart sinks. Our little one has a hard time in therapy, but this? This is hard for her. She was making such great progress before this. I worry. How will this affect her? Will she get the hang of "phone therapy?" I cannot help but think of all of the other children out there like her. The kids that need therapy and thrive on routine and the safety of structure.
I can't help but think of all the adults that are currently isolated right now that are struggling with mental health needs or addiction. Missing meetings, therapy, or a routine coffee date with a support person could mean life or death for them. With a father that committed suicide, these are the people on my mind and on my heart…
I think of other children out there that are nameless faces in my heart. There are children out there right now in dangerous situations. It scares me that these children's needs may not be identified because of this isolation. There are kids starving, neglected, abused…and they are locked in a home with no reprieve through schools, churches, or care centers. These places are so essential to our community…to people everywhere.
I think of the elderly. Those like both of my grandmothers with Alzheimer's or dementia. Those that don't understand why family is no longer coming to visit…The confusion they must feel. The isolation.
And tears fall….
They stream down my face…
Lifelines to the Lord…
And my heart cries out….
I love you, Lord.

Oh, your mercy never fails me.

All my days,

I've been held in your hands.

From the moment that I wake up

Until I lay my head.

Oh, I will sing, of the goodness of God.

All my life you have been faithful.

All my life you have been so so good.

With every breath that I am able,

Oh, I will sing of the goodness of God.

I love your voice.

You have led me through the fire.

In darkest night

You are close like no other.

I've known you as a father.

I've known you as a friend.

I have lived in the goodness of God.

Your goodness is running after

It's running after me

Your goodness is running after,

It's running after me.

With my life laid down,

I've surrendered now.

I give you everything…

(Goodness of God, Bethel Music & Jenn Johnston)
Click here to listen to Goodness of God
If you have someone in your life with kids with special needs trying to do school from home, reach out and check on them. They are likely not ok. A simple, "I'm praying for you guys" text could mean the world.
If you have someone in your life that struggles with mental health or addiction and can't get to their practitioner or meetings, call them and check on them. Zoom calls are actually a wonderful thing for this. Face-to-face contact with a friend or family member could brighten their day.
If you have someone in your life that's in an assisted living or nursing home, call them if they are able to receive calls. Have your kids draw a picture and mail it to them. Send them a photo with a note. Each of these things could make a difference in the level of loneliness they are feeling right now.
Offer to run errands for the elderly in your circle, or for those with immunocompromised children. Drop supplies off on the porch for them, so they don't have to worry about offending you by not wanting to come outside to meet you.
Most of all, pray for them.
When you feel low, go outside, get some fresh air. Take a break from school, and play a game. Try to look at the bright side and the good coming from this and not sit in the discouragement. Try and breathe life into those that may have a harder time finding the bright side. Let us all remember that, "This too shall pass," and it's not permanent.
We took a hike the last 2 days, and it made a world of difference in my stress level and anxiety. I let the littles have fun in the mud in-spite of myself and tried hard not to lose my mind when they tracked all the mud in the house. I'll admit my OCD-self needs work in this area. But on a positive note, the puppy got a bath.
What is the good that this is bringing for your family? I personally love the "slowing down" effect it's had on ours, and I love hearing my kids' teachers voices on their zoom calls every day. They really do care and actually seem to miss the kids.
Post positive things to social media.  Show others how we can have faith over fear and anxiety. What are some things you are doing in your community and circle of influence to help alleviate the feeling of isolation? 
Most of all,
Let us love one another just as Christ loved us…

John 15:12
Blessings, Brooke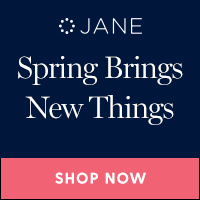 Sharing is Caring! If you've enjoyed today's post, I'd be so grateful if you would share it with your friends. Thank you!