*This post may contain Affiliate links. I may receive a small commission, at no cost to you, if you choose to purchase through these links. Thanks, Friends!*
I see this question daily on my foster/adoptive mom groups on social media.  People commonly ask, "Should I go through an agency or straight through DFCS?  They also want to know, "What are the pros and cons of going with an agency? Therefore, I am going to try and tackle these questions on today's blog by focusing on: Why we chose an agency, and what that's meant for our foster care journey. Please remember, all of the views in this post are based on my experience with our agency. 
Why did we choose an Agency?
That's a great question. I have wanted to foster since college. Coach, on the other hand, took years of convincing, and ultimately praying over. That's a topic I'll tackle in a future post: When you are ready to foster, but your spouse is not.
Because of this conflict, we ultimately chose an agency. Most of Coach's concerns and reasons for saying, "no" or "not right now", were about protecting his family. This is actually a very common with most men.  He had questions like, "What do we do if we want/need to go out of town?  I know it would be hard to say no to a placement, so how can our family stay balanced and healthy?  How I can I take care of someone else's child; I don't feel like I'm enough for my own as it is?" These are only a few of the concerns that he had, but once we discovered what an agency does for families, his eyes and heart were opened anew. 
Which Agency did you Choose?
I get this question all the time, and I welcome it.  I absolutely love our agency, and think we have the best in the state because they have been such a huge support to our family.  We foster through an agency called FaithBridge Foster Care. 
There are many other amazing agencies out there, so I encourage you to do your research. Ask foster families in your area that have "stuck with it" long-term which agency they chose.
What are the Pros in Going Through an Agency?  
Our agency, Faith Bridge Foster Care, does the following for us:
Faith Bridge creates a "Community of Care" within the foster family's home church. A "Community of Care" is a true picture of the church being the church. It is a network of people to be our tribe that help and support us along this journey. It consists of transporters, baby sitters, meal providers, respite families, people that want to supply physical items, prayer warriors, and so much more. 
Faith Bridge is Christ-Centered, so they have the freedom to pray with families and for families. They are encouraged to share scripture throughout our training and our foster care journey.
Agencies train and license foster families with the state, and stay on top of what needs to be updated throughout licensure. They keep track of these tedious things for us, so we can focus on the children in our home. (additional training hours, paperwork, when things are due, etc.)
They are a liaison between us and DFCS. As a result, agencies field the initial placement calls.  This ensures that we do not receive desperate calls that potentially could put our family out of balance. (Well, as much as can be in foster care, but it does help.)
They keep track of and submit paperwork for stipends, reimbursements, Amerigroup (Medicaid), and CAPS (daycare), among other things, so we can focus on care.
They file paperwork and help with referrals for WIC, doctors, dentists, therapists, PT, OT, Speech, etc. Thus, allowing us to focus more attention on caring for the children.
Coordinates Respite Care. They match you with a respite family, ideally the same family, so your child can bond with another healthy whole family. It feels like an Aunt or Uncle and is designed to not only give you a break, but also give the child a break. Again, so you can maintain the commitment to your child long-term, no matter how hard a placement or case is. It is also a great resource in case of emergency, or if you want/need to go out of town. Our foster love looks forward to going to see her respite family! She truly loves them!
Provides extra support for Bio Families. They are an extra resource for bio families, offering support, advice and counsel as needed.
Provides extra support for the Foster Family. They are focused on making sure our family unit remains healthy throughout placement. They monitor our family as a whole, and offer lifelines when we need support, help and care.
Provides extra support for the Foster Child. In addition to DFCS checking in on the child, our agency case manager also builds a relationship and is able to support and advocate for the child.
Extra support to DFCS case managers. This is so helpful inside of a broken system with over-worked and under-resourced case managers. They actually visit the child more often than DFCS is able, so they are able to identify behavior problems, therapy needs, and any issues that may arise. It allows us to be more proactive and advocate for better care for our child.
They attend court with foster families. This has been huge for us. Our agency worker has sat beside us in every court case, explaining what is happening, and talking us through what comes next. She has also held our hands in building a relationship with bio families in a safe and healthy way. This part initially scared me, but with someone literally walking beside me on this side of foster care, I am so grateful. These relationships have been a blessing, have humbled me, stretched me, and made me better.
What are the Cons in going through an Agency?
I honestly haven't personally experienced cons, but I will list the ones that people cite.
There is more training involved. This is actually false. The state requires the same number of hours per foster family, whether you go through an agency or DFCS. The agency provides training directly from the state, so all foster homes are licensed with the same training and amount of training hours. Our personal agency simply adds scripture and teaches through the lens of a Christian World View during training sessions. But the overall training is the same.
There are double visits. Our agency tries to minimize this by coordinating visits on days that the DFCS case manager is coming anyway. Again, it depends on how you look at it. Our agency worker has a closer relationship with our child, bio family, and our family because she visits more often. This allows her to help us know how to better advocate for our foster love and know her needs.
You won't get as many calls as you would if you went through DFCS. This is kind of true. DFCS calls out constantly to agencies seeking homes. Our agency is forced to turn away placement often because, again, there are not enough homes. You, personally, won't get the calls, because remember, your agency is your liaison. Your agency actually gets the initial calls, and matches you based on what fits best for your family.
I'm confused. If you are with an agency, where do the kids come from?
This is a question that I am asked. All children come in to care the same way. They all come through DFCS. There just are not enough DFCS homes to take in the number of children coming in to care. Because of that, when a child comes into care, there is someone with DFCS placing calls to all of the DFCS homes PLUS private agency homes throughout the state trying to find a match. DFCS prefers a home closest to the county of origin, and a home that will keep sibling groups together.
Final Thoughts
In my experience, when DFCS has worked with our agency, Faith Bridge, they want to work with us again. Because there is so much extra support offered to both DFCS and to families, they actually like going through Faith Bridge. Because I know what is offered, I truly feel bad for the children and families that don't get the extra support that our agency offers.
Again, there are other amazing agencies out there in your area. You just have to look.
Our Agency Journey
We were approved through the state in September and received our first placement in November of that same year.  Ever since then, our agency worker has held our hands, and walked with us throughout the journey. She has matched us with respite care, transporters, meals, resources, therapists, dentists, doctors, etc. She has also suggested things to ask our case manager as far as extra supports. Our agency worker files all of our paperwork for us. I don't even remember how to do it myself, so I'm super spoiled.  Not only that, my agency worker has fielded numerous calls from me in tears trying to understand the system, know what to do, and how to advocate.  She has offered limitless advice and I'm so thankful. She has also been there as a wonderful support for our bio family. I'm ever grateful for that as well. 
What About You?
The support foster families need come from you…from our tribe. Many times, foster families are so stretched that we don't know what help we need or what to ask for, or even who to ask because we are too busy for anything other than advocating and loving our children. Agencies are a wonderful link between Foster Families and those that want to help. They are truly working behind the scenes to create an atmosphere where the church can be the hands and feet of Jesus to families in crisis…as we should be…
If you are in Georgia, and want more info on FaithBridge and how to build a "Community of Care" within your home church, click here.
If you are out of our area, check with friends and other foster families in your area to see what agencies are available to you. You can also look for ways to build a "Community of Care" within your church.
If you have questions, I'm here and happy to answer.
Blessings,
Brooke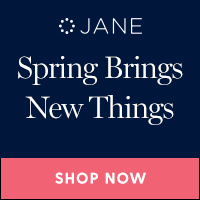 Sharing is Caring! If you've enjoyed today's post, I'd be so grateful if you would share it with your friends. Thank you!