*This post may contain Affiliate links. I may receive a small commission, at no cost to you, if you choose to purchase through these links. Thanks, Friends!*
I am not a morning person.
There is only one other person in this house that feels my pain…Griffin. Bless him.
Griffin and I live with 4 morning people. How on earth did that even happen? I mean, that's like the amount of people in most American families…and all of them talkative, happy, and skipping to and fro every morning no matter what time it is…
Feel sorry for us. Mornings are rough around here with all of these happy people.
This morning, I rolled out of bed already exhausted, desperately trying to rationalize a way to get back in my bed, the warm luxurious covers calling my name.
Instead, I ignored them, and trudged into the bathroom to brush my teeth.
My 4 year old walked in, hair sticking up in all directions, sucking his thumb, and holding his beloved Pluto.
I smiled at the sight of him, big blue eyes shining brightly ready for the excitement to begin. I bent down to hug him, "Good morning, buddy."
He peered up at me reluctantly.
I kissed the top of his head.
He wriggled away, "Mom! Why you do that? Why you have the black hair and you push that girl?"
I looked at him alarmed, "What, buddy? I didn't push anyone."
He nodded, "Yes you did. You have that long hair and it turned black, and you turned into a monster!"
He continued his story very animated believing every word.
Coach laughed.
I was horrified.
He went on and on all morning long…
About how I turned into an evil monster with black hair.
What a nice way to start the day…trying to convince your preschooler that he just had a bad dream and that "no, mommy is not a monster." And "I promise, buddy. I promise." Having to do monster checks in every room of the house because he's convinced that you hid some of your friends in the walls.
Listen up little man….I play with you. I color with you. I let you use glue and scissors EVERY day. I play games with you, and make you cookies. I take care of you, and kiss all of your boo boo's. I sing to you, and we dance…
How is it even possible that you dream that your own mother is a monster?
#breakyourmamasheart
#scarredforlife
-Brooke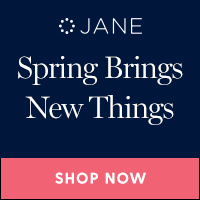 Sharing is Caring! If you've enjoyed today's post, I'd be so grateful if you would share it with your friends. Thank you!