*This post may contain Affiliate links. I may receive a small commission, at no cost to you, if you choose to purchase through these links. Thanks, Friends!*
One of my favorite holidays is Thanksgiving. I love the coziness, the traditions, spending time with family, and of course, the food.
Last year, I decided that I really wanted our family to have the right focus leading up to the Christmas season.
I remembered hearing our middle school pastor tell how his wife did a "Thanksgiving Tree."
I loved the idea, and created one for our family. It has become our new favorite tradition.
I cut out some leaves from my favorite patterns of scrapbook paper.
Before I found this awesome tool, I simply googled an image of a leaf that I liked, printed it on cardstock and used it as a stencil.
I punched holes in the leaves and placed them out where everyone would see them each morning along with a sharpie and some ties.
Each day, we all choose a leaf and write something that we are thankful for on the leaf. Then we tie it to the branches of our "tree."
Last year, I used sticks that the kids gathered from the back yard and put them in a cute vase as our tree.
This year, I found a small skinny Christmas tree on sale at Hobby Lobby, added some homemade pinecone ornaments, and our new Thanksgiving tree made its debut the first week of November.
We all enjoy adding to the tree each day.
I love to wake up, make a hot cup of tea, and read what the kids have added each day…
It refreshes my tired mama heart…
My new favorite Thanksgiving tradition….
-Brooke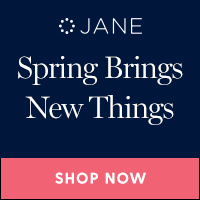 Sharing is Caring! If you've enjoyed today's post, I'd be so grateful if you would share it with your friends. Thank you!