*This post may contain Affiliate links. I may receive a small commission, at no cost to you, if you choose to purchase through these links. Thanks, Friends!*
I originally wrote this back in the spring…when the sun was barely shining and the rain was plentiful. I hope you enjoy…
My 10 year old walked out to the bus stop yesterday, shielded his eyes with his hand, squinted and said, "Mom why is it so bright out this morning?  Is the bus late or something?"
I laughed and snarkily replied, "Um, bud. That's called the sun."
He rolled his big brown eyes back at me, "Mo-om!  I know that, but why is it so bright?"
I laughed again, "Because it's been raining forever, and today the sun is actually shining."  He thought on that for a moment and nodded.
It has literally rained in Georgia nonstop for what seems like an eternity.  We live at the foothills of the North Georgia Mountains, so it's pretty hilly around here.  Our neighborhood is so hilly that 2 of my 4 bio kids took forever to learn how to ride their bikes without training wheels because they inherited my cautiousness.  It's so hilly that when I give directions to my house it includes, "you know the neighborhood at the top of the huge hill…"  Like at Halloween, not many kids come to our side of the neighborhood because we live on the other side of the big hill.  It's rained so much lately that even with our house being up in the hills, and our yard is actually under water. It's crazy!
When it rains this much in Georgia, moms have to deal with something called Georgia red mud.  Georgia red mud doesn't easily come out of anything!  So on the one sunny day in the midst of all of the rain, and EVERYTHING is still covered in water and sludge, and the kids want to go out and play, I logically say, "OK, but please stay ON THE DRIVEWAY!"
They roll their little eyes.
Y'all.  I have 5 kids, plus my niece, plus the neighbors, plus 2 cats, plus my man-child of a husband, plus Georgia red mud, which, by the way, if you do "new math," that easily equals 1 billion muddy feet.   Those feet grow superfast, so I only have so many pairs of rain boots that fit all those feet.  And for that matter, only so many children that actually remember to take off the boots when they run through the mud and into the house. So to me, it's simple. Do not play in the mud! Mom can't handle it today. For the love.
Anyway, I managed to get the children on board with playing in driveway, by moving all of the cars into the street for them.  Rotten.  Rotten. Rotten.  They pulled out all the scooters and all the bikes and jump ropes and all the things.  I yelled, "I need to see a helmet on that head!" too many times to count as a little one's eyes rolled back at me, and she stomped over to get said helmet. At this rate, eyeballs are going to be rolling out of the backs of their heads and into the street.  My 10-year-old likes to point out that I roll my eyes the most of everyone.  Hmmm….I wonder why.
Anyway, after copious hours of fun, I was getting cold, and it was time to start dinner, so I told them it was almost time to go inside. I gave them all of the leading up warnings trying to prevent foster love from having a meltdown.  But alas no one was listening, so I kept saying, "clean up. It's time to go inside" I honestly don't know how many times.   Because when you are outnumbered and you tell one kid, then another, then another, then you lose track, then you lose your mind, it's honestly hard to tell.  So….eventually, it was "We are going inside NOW!  Get your stuff and let's GOOO!"  To which I turned and saw foster love put her hands on her hips and stick out her tongue.  Oh no she didn't.  Oh. Yes. She did.
So I calmly looked at her and said, "Bring your stuff to me, you are going inside straight to time-out. We do NOT stick our tongues out at grown-ups." She stomped and complied without much of a fight, to which I was surprised.  She usually has more fight in her than that, but hey, I'll take it.
This is the kicker.  You know those parenting moments where you are thankful you are in another room and your kid can't see you?  This was one of those. Because as she stomped her 5 year-old-little feet to time-out, she sassed back adamantly, "I did NOT stick out my tongue!  It just needed some fresh air!!!!"
What?!  Did I hear that correctly?  Did she just say what I think she said?  I started to laugh. I couldn't help it. Soooo thankful that foster love was around the corner and could not see me, but I was quietly cracking up.  This kid is too smart for her own good sometimes, and she soooo reminds me of my oldest, who would come up with things like that so fast when she was in trouble at that age too trying to get out of it.  Oh my word!  She's funny and quick-witted and smart!  After her time was up, and I went to talk with her, she didn't try to get out of trouble at all, she just said she was sorry and gave me a huge hug.
This morning I was listening to a podcast where a friend through my Premier jewelry business was speaking truth and encouraging me.  As he quoted Proverbs 4:23, I laughed to myself thinking of foster love.
It says, "Be careful how you think; your life is shaped by your thoughts." (Good News Translation)
Did her tongue really need fresh air?  No, but it was the first thing that came to mind when my friend Randy was speaking this morning. He spoke truth straight to me about being careful what you believe.  "What I believe determines what I think about. – (Randy Draper).
Have I been believing God's truth about myself lately?  Or have I been believing lies?
Randy says, "I believe God is in control. I believe God has a great plan in my life. Do I believe that?"
"Don't listen to what the enemy is putting in your mind.  Don't listen to the lies that he places in your path. He wants to distract you. He wants to destroy you. He wants to keep you from accomplishing what he has for your life."
Ephesians 2:10- We are God's masterpiece. "God had things planned for you before your parents had you planned!" (Randy Draper)
WOW!  God used this to speak straight to my heart!
Am I going to believe the lies of this world and of the enemy that I'm not a good enough mom, or wife, or friend, or business woman, or… fill in the blank…
Or…am I going to believe the Truth?  That I am created in the image of God.  That I am His creation. That He sent His son to die on a cross for me, so I must be worth something pretty special. That He has a hope and a plan for my life…
So each day, as you are feeling downcast, friend, as you start believing lies about who you are, please just don't.  Don't allow that negativity to creep in…because as you allow one negative thing to creep in, all the others will seep in around it and begin to devour who you are!  I know this!
Believe the truth about WHOSE you are!  You are God's Masterpiece!  He created us all with great worth and value, and as Andy Horner always says, "You are a somebody!  God doesn't make a nobody!" God doesn't make junk!  Choose each day to be grateful!  Choose joy each day!  Fill your cup each day with the Lord…whether it be through a podcast, devotion, song, or prayer. It WILL make a difference!  Give each day to Him and see what He can do with your life!
"For we are God's masterpiece. He has created us anew in Christ Jesus, so we can do the good things he planned for us long ago." – Ephesians 2:10
Hugs,
Brooke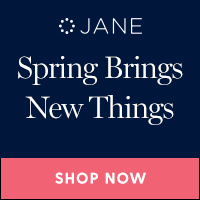 Sharing is Caring! If you've enjoyed today's post, I'd be so grateful if you would share it with your friends. Thank you!