*This post may contain Affiliate links. I may receive a small commission, at no cost to you, if you choose to purchase through these links. Thanks, Friends!*
Normally we set our alarms for 5:00 or 5:30am.

We get up before our kids, get in a good workout, shower and get ready for the day.

The last couple of weeks, Jimmy has had football camp, so I've decided to take advantage of the final lazy days of summer and sleep in…no alarm clocks, no workouts, no morning showers…just get up when the kids get up and see what the morning brings. You would think that being a mom of four kids, I would be a little smarter than that…
So…here's how I sleep in…
5:00 rolls around and I hear the alarm go off…ignore it as Jimmy rushes off for his day of torturing football players in the hot summer heat…I roll back over and think, yes, I get to sleep in…aahhh….
5:30 the dreadful house alarm goes off in all its glory, and the garage that I sleep over goes up and then back down…ok…I roll back over…I still get to sleep in…yes…
6:30 I hear little feet and the jingle of a monkey quickly approaching my room.

The lovely smell of "night pants" reaches my nose, and my three year old is on top of me.

I actually love the way he wakes me up…he gets nose to nose with me literally, and gives me the biggest scrunchy-nosed smile.

As soon as my eyes open, he proclaims, "Mom, the sky's not bwack anymore! It's time to wake up!"

I roll over cover his little body with my covers and say, "not yet, baby, let's go back to sleep."

I am still determined to sleep in…ha-ha!

That's what I think.
Somewhere before 7:00 I actually fall back into a deep sleep just in time to wake up to Captain Hook.

He has me with his hook by the neck!

Oh no, Peter Pan must save me!

I smile and fall back asleep.
Then I awake at gun point to a bad guy…thankfully the bad guy had the same scrunchy nose as my 3 year old, or I might have done some damage to him because that gun about gave me a heart attack.

His super hero brother comes quickly to my aide wearing his green cape of course. By this point, their shenanigans have awakened the baby, who I hear happily trying to scale his crib.

I roll over and think…Ok, 5 more minutes just 5 more minutes….
I doze off to the sound of the baby babbling…Then 2 rock stars leap into my room jamming some very loud tunes on their guitars.
I roll out of bed and think, 'Ok…that's it!

I'm done!

My head is killing me! You just wait my cuties…When you are teen agers in a few years and want to sleep in…muhahahaha!'
As my feet hit the floor I think…wait are they actually cheering?

I see fist pumps and hear, "Yes!

Mom's up!

Yes!

Hey Mom!

What's for breakfast?!

We're hungry!"
Yes, getting up early is worth it on a daily basis.

I get in a workout, a shower, read my bible…just a good start to my day.

I am in a better mood and feel ready to tackle whatever my 4 little stinkers want to bring.

Then once every now and then, Jimmy and I like to make an attempt at sleeping in…we usually end up laughing because this is what sleeping in looks like at our house… great memories to treasure…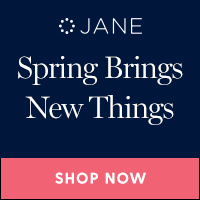 Sharing is Caring! If you've enjoyed today's post, I'd be so grateful if you would share it with your friends. Thank you!