*This post may contain Affiliate links. I may receive a small commission, at no cost to you, if you choose to purchase through these links. Thanks, Friends!*
Yesterday was a beautiful day here in Georgia.  Sunshine and flip-flops in February. It was one of those days when, as a proud southern woman, you know without a doubt why so many people move to the south.  A day where you see people out walking the neighborhood, kids laughing and playing outside, where I seek out a sunny spot on the driveway and soak in the warmth with sweet abandon just like my fat black and white cat….
My neighbor texted, "It's a beautiful day for a walk.  Do you want to take the kids for ice-cream later?"  I smiled, glad to have a new friend nearby because this foster life has drained me of me, and in all honesty, I haven't seen or talked to many of my precious friends in so long that sometimes I just feel so lost and alone.  "Yes and Yes!" I texted back and smiled allowing the sun to wash over me.
Only 3 of my 5 kiddos were home, so my 3 youngest, plus her 2 loaded up in my car, and the 7 of us hit the road to Culver's for ice-cream. I had only been to Culver's once on the way home from court and had no idea they even had ice-cream.  Can I just put in a huge plug for Culver's here? If you have one nearby, go TODAY!  It's SOOOO good!  My friend's son, said, "You have to get a chocolate malt, not a shake, a malt. It's SOOOOO much better!  It's the best thing ever!"  I'm 41 years old and had no clue what a malt was, so I decided to trust the 12 year old.  He was right.  All the ice-cream was delicious.  Maybe because it was a warm day in February. Who knows?  But, I'm a huge Culver's fan now.
As we were walking out of the restaurant, I took the lead.  I had Little Miss by the hand, the rest of the kids following, and then my friend was in the back. I turned back to count heads as I always do when we go anywhere.  My friend's son laughed and said, "Mom, what if we had this many kids just in our family?  Like we were one family!?"  I watched my kids' eyes widen as I started laughing, and said, "But this IS how many kids we have in our family!  This IS what it looks like when we go somewhere!"
Why would anyone say yes to this crazy life?  I've asked those same questions to God as I've cried and pulled my hair completely broken and wrecked trying to make sense of it all.  As I've been angry at a broken system, and worried for a little girl, and hurt over the hidden darkness in our perfect community that we walk around in everyday and never truly see…
I hear people say to me, "You are an angel…" or "You are a special person…" or "I could never do that…" or "I've thought about doing that, but I just couldn't because…."
And I have no words.
I always notice that my head begins to shake from side to side almost without realizing it because my heart cannot hear these things…
I am NOT an angel. There's nothing about me that's any MORE special than YOU.  Hear me. You were created in the image of God.  You are one of a kind. You have a heart and talents and gifts that God has especially given and crafted just for you and no one else. You TOO are special!  Your calling may not be foster care, but it IS something!
And yes, I do feel that God specifically created my heart with a brokenness towards these children, but I cannot do this in my own humanness.  In my own power, I'm just as broken and imperfect as you are.  I'm a mom just trying to do my best each day just like you are.  I'm a mom with kids that have their own problems that I lean on God to give me wisdom and help me to walk them through. I'm a mom just like you that feels pretty clueless and wonders if I'm doing this right. I hide in the closet and eat chocolate.  Like lots of chocolate.  I forget papers, miss appointments and emails, and am super thankful for friends that help me remember practices and pick up my kids for me. Because for the love. I mess that stuff up a lot!  I don't have it all figured out. I don't have it all together.
But, I said yes anyway because Jesus died for me on a cross, and He created my heart with a longing inside of it to help broken children, and I cannot say no to that.  That's why.  Not because I know what I'm doing. Not because I have it together.  Not because I'm special, because again, I'm not any more special than you are.  I just said yes, when to the outside world, my life looks very much like I should have said no.
This broken life has wrecked me and keeps wrecking me over and over again. Today our pastor talked about a passage in Luke (Luke 6:17-26).  As Pastor Mike was talking and asking, "What grieves us," a song welled up in my soul just as tears began to fall, "Break my heart for what breaks yours. Everything I am for your Kingdom's cause."  As I've sat sobbing and broken for circumstances surrounding our foster love's little life, I've been told, "Well, that's what you signed up for."  Or… before becoming foster parents people said to us, "Why would you do that to yourselves?  You've got it made! Your kids are in school."
People have said, "What will this do to your kids? Have you thought about them?"  Believe me. I think about them every second of every day with every core of my very being.  Being foster siblings have made them better little people.  Hands down.  The love, mercy, grace and empathy my kids now know, can only come through walking out the gospel of foster care.  Many worry most about my youngest, but it's funny.  How is adding a younger child to your family through foster care or adoption different on the youngest than if I were pregnant?  It isn't.  My parenting is better to my biological kids because of foster care.  No joke.  I am forced to be better because of her trauma and because of what she brings to our lives to explain and spend more intentional time with my kids.
If it weren't for the wrecking of our lives through foster care, our family would be sitting inside the danger of our comfort zone.  Nothing happens inside of a comfort zone.  No growth. You become complacent. Complacency in a family leads to breakdown and you never see it coming because you are sitting there comfortably waiting. For what?
God does not call us to be comfortable.  He does not call us to sit inside of comfort zones. He calls us to comfort.  He calls us to reach out and be the hands and feet of Jesus each and every day.  Just think about it.  Do you know foster families that take on "too many foster kids" in your opinion?  The families that I personally know that take on multiple placements have not been forced or begged or guilted into taking on these placements.  There is a huge need, and they have huge hearts, and they have been living a sacrificial life of saying yes to Jesus and foster care for so long that they know God will give them strength and wisdom and tools to keep saying yes. So after saying yes to one child at a time, they began saying yes to more…un-coerced. On purpose, I promise.   And they still encourage me and give me love and grace as I struggle each and every day through my first placement.
But…what if?  What if every Christian family that felt a call to foster care said yes just once?   To one broken child. To one placement.   What if that actually happened?   If every Christian family said yes to the call on their heart, trusted God with their fear, and stepped out of their comfort zone in faith….how differently do you think the foster care system could look?  What if more Christians said yes to this broken life…To living out the gospel….To being the Hands and Feet of Jesus in the life of a broken child? Has God been tugging at your heart like He did at mine for so long?
-Brooke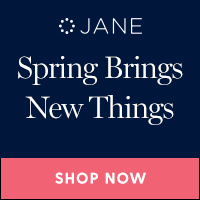 Sharing is Caring! If you've enjoyed today's post, I'd be so grateful if you would share it with your friends. Thank you!