*This post may contain Affiliate links. I may receive a small commission, at no cost to you, if you choose to purchase through these links. Thanks, Friends!*
Today, we buried my Grandmother…
I've been thinking a lot this week about funerals and the strangeness of it all…like for instance…
Why is it that when someone we love passes away that we stop everything…Many times our bosses allow us to take off work  to drive long distances to lay our loved ones to rest…we cancel important meetings and appointments….our kids are allowed to leave school without question…. Those around us allow us to shut down from whatever is going on….They go out of their way to keep our kids, to do whatever we need, so we can attend a funeral…of someone that is no longer here….
Please don't misunderstand, I am so thankful for our tribe and for those things because believe me, I've needed it for sure this week…
But don't we have it backwards?  Shouldn't it be the other way around?
I've been thinking a lot about life and how quickly it passes us by, so my thoughts have wandered….
What if…. One day we realized how quickly life was passing by and we said to our boss, "Hey, boss, my grandmother has been lonely, and I need a few days off to drive down and cheer her up…" or "Hey, I haven't seen my Grandmother in a long time, I really think I need the day off to go and see her."  I think we'd be met back with blank stares of, 'Are you serious, Clarke?'
Why is that?  Why do we go out of our way AFTER someone has died, but not necessarily BEFORE?
My pastor said so perfectly yesterday what had already been weighing on my heart this week.  Isn't God awesome that way?   He said, "Why do we wait until people die to say nice things at their funerals?  Why don't we give the people we love a LIVING eulogy?"  Shouldn't we tell those we love most how much they mean to us while they are still here?
My Grandmother….
Who, when I was a child, had tea parties with me, colored pictures with me, and played games with me.
She taught me how to set a table better than Martha Stewart and how to fold a fitted sheet.  Yes, I actually do know how to fold a fitted sheet. I just choose my battles in life, and I decided pretty early on that a fitted sheet looks much better stuffed inside of a pillow case.
She loved butterflies, flowers and hummingbirds…She had the most beautiful collections that I loved seeing every time I went to her house…
She used to write me letters in college and send care packages filled with homemade chocolate chip cookies! I so looked forward to those….
And her cooking…Wow!  I remember walking in her house and those wonderful smells filling me up from my head to my toes.
Over the years our relationship has changed a bit…I am the most thankful for the last few years.  I think that's why today is hitting me the hardest…
I am a mother to five children. Four of them came from my body, and 1 of them did not, though my heart does not recognize any difference.  I am a foster mom.  When I first started this journey of foster care, I did not think my heart could love another little human the way I love the 4 little humans I gave birth to, but I was wrong.  Through lots of pain and grief, our love and bond with this little one has been forged, and it is just as real and strong as the love that was forged in my womb with my other babies.
During this journey, my Grandmother has been there for me the entire time.  Calling me to encourage, listen, or just catch up.  Though she only met our foster love a couple of times, I sent her picture albums of our family outings regularly.  As soon as a new book came in the mail to her, she'd call excited just as if she had been there with us.
As she heard my tears on the phone one day and my love and frustration for little miss, she began opening up her heart in a way that I never expected. You see when my dad was little, his biological mother passed away.  My grandfather remarried, and my grandmother, took him and my aunt in as her own children when they were very young.  She adopted them. She loved them.  She shared with me stories of how it felt to adopt children back in the 50's, and that she loved those children with her whole heart.  She told me how some of the things people said were mean and hurt her, but she knew what was right and that she loved them as her own and kept loving them.
Those moments…those words…were just what I needed as my heart struggled as a foster mom…moments where I know God used her to help me on my journey in this hard place of mother-hood.  I am so thankful to her for that.
She has been one of our little one's biggest prayer warriors and her mighty prayers will be hugely missed. I feel like the world has lost a huge prayer warrior. There are many of you that know her that know what I mean.  She loved to talk and loved the phone.  She would check in on you, encourage you, love you, pray for you and then would have her friends praying over you too. Selfishly,  It pains me to know that such a huge prayer warrior is no longer here with us to champion for Little Miss…But I also know where she is…right at the feet of the One that is saying, "Well done my good and faithful servant."
One of my favorite memories of my Grandmother was one spring when I was a little girl. We made her old fashioned tea cakes in the shapes of bunnies and placed them in these cute little Easter baskets that we made.  We spent the rest of the day driving those teacakes around to shut-ins and visiting with them. I don't think I will ever forget doing that.
Looking back on my life, I believe this is one of those God moments that seared into my heart a desire to love and serve others.  A huge longing for others to not be sad or alone, and an awakening and recognition for the first time that so many people out there are just that…sad, broken and alone…
God has used many people in the shaping and molding of who I am, but I do believe that these times spent watching my Grandmother and Granddad serve and love others when I was little largely shaped who I am.  The compassion that I have for the broken and the lonely… The calling on my life for foster care, missions, helping the poor…
All of those things started with a seed planted in my heart sitting on a bar stool on Ashby Way…
Thank you, God, For Charlie and Elizabeth Barfield…Thank you for their love for others and thank you for their service and love for You!
-Brooke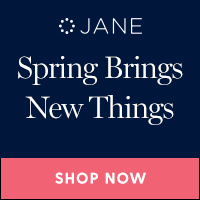 Sharing is Caring! If you've enjoyed today's post, I'd be so grateful if you would share it with your friends. Thank you!