*This post may contain Affiliate links. I may receive a small commission, at no cost to you, if you choose to purchase through these links. Thanks, Friends!*
"Mom, Where is Ba-Tokyo?" Asked my six-year old.
I looked at him puzzled.  He often mixes up his words.  But this one?  I was at a loss.  "Where, Buddy?"
"Ba-Tokyo," he answered confidently.
I thought very hard. "Why are you asking that?" I asked, stalling for more time to figure it out.
"Because Erik said his mom was in Ba-Tokyo," he answered frustrated.
I stood trying to find a way to stall, still not understanding him.  He broke the silence in frustration.
"Mo-om!!! You know that place that Mrs. Rae likes.  She has those signs on her car!"
I laughed, "Oooohhhhh! You mean Kentucky?  Mrs. Rae is from Kentucky."
He looked back at me like I was crazy, and rolled his eyes, "Yes, mom, Ba-tucky. That's what I said."
Yesterday I ran around like a chicken with my head cut off.  I was at the middle school by 7:30 trying to get an idea of how to get the drama closet organized.  As in the 4 current drama closets filled with sets, and costumes, and props, all ready to be consolidated into 2 closets.  I left wondering what on earth had I gotten myself into.
Then I had to have the little buddy to preschool by 9 (we arrived at 10), and get big buddy checked out for a doctor's appointment.  We headed to the doctor just the two of us, kind of like a mini-date.  I know, I know…going to the doctor does not constitute a date, but when you are 1 of 4 kids you take what you can get.
You are probably wondering how all of this relates to Kentucky.  In the words of my brother, "Patience grasshopper, patience."
Griffin came home from school on Monday with a bad headache. He has lots of headaches, but this one scared him and his teachers. He felt like he was going to faint, became dizzy, pale and nauseous.  He was scared to death, so I scheduled him an appointment.
When we arrived, he was nervous.  I figured he had a migraine, but he needed a doctor's convincing that it wasn't "brain cancer."  Poor buddy. I remember when I had my first migraine.  I thought I was either dying or going blind.  I lost my vision during a math test.  Try explaining that to your teacher.  Not a good memory.
Anyway, the doctor confirmed that it was very likely a migraine, and referred us to a neurologist.  Afterwards, we decided we needed a little lunch….nachos to be exact!  I love walking into Moe's to the sound of, "Welcome to Moe's!"  It makes me laugh every time.
We feasted on nachos and talked…just the two of us.  It was so nice.
We finished up our lunch, and headed to pick up Bryce from preschool.
When I finally pulled back in my driveway, I noticed there was something sitting on the porch.
A package.
I walked closer, and realized it was flowers. I double checked the address figuring it was sent to the wrong place. Delighted, I realized they were meant for me. I checked the label again.  I was confused.  It was just Tuesday.  Nothing special.
I opened them… heart racing…wondering who could have sent them.  Now don't get me wrong, Coach is super sweet.  He brings me chocolate, vacuums the floor (that's my love language), and brings me flowers.  Flowers that he found for a "good deal."  Mr. Coupon wouldn't spend money to actually have them delivered…that would be scandalous.
I opened the card, my eyes filling with tears.  My friends from Michigan sent me the flowers!   To know that they took time out of their day to do something special for me…well, there just are not words!
My 6- year-old came home, and saw the flowers.  I showed him a picture of my friends and told him that they had sent them all the way from Michigan to congratulate me.  He looked at me puzzled, "Hey mom, why did your friends from Mexican or wherever that place is, send you flowers in the mail?  I didn't know you could get flowers in the mail."
I laughed and hugged him tight.   "Michigan, buddy. It's waaaaayyyyy up North where it snows.  It's too far to bring the flowers here."
His eyes brightened, "They have snow?"
A southern boy through and through…
I opened up a map on my laptop to show him where in the world is Michigan…
And Kentucky for that matter….
-Brooke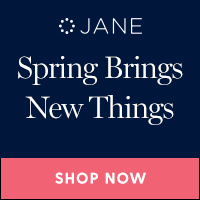 Sharing is Caring! If you've enjoyed today's post, I'd be so grateful if you would share it with your friends. Thank you!