*This post may contain Affiliate links. I may receive a small commission, at no cost to you, if you choose to purchase through these links. Thanks, Friends!*
The phone rang.

 

I looked up from my computer to check the caller ID. Delighted to see my neighbor's name on the screen, I picked up the phone.

 
"Brooke!

 

Brooke!

 

OOOOhhhhh!!!!!" She screamed frantically into the phone.

 

Startled, I asked, "What's wrong!?"

 
My heart thumped inside my chest as I dashed down the stairs as fast as I could and out to my car. I made the short drive down the street with my mind racing…
Did she fall?

 

Is she hurt?

 

Did something happen to someone close to us?

 
I rounded the corner and saw her standing in the street broken hearted.

 

My heart sank.

 

Her dog was lying in the middle of the road.

 

She had just been hit by a truck.

 
Another sweet neighbor from across the street was standing there with her, comforting her.

 

She had just witnessed the whole thing, and stopped to help.
I jumped out of the car and hugged my friend's neck, heart breaking as I heard her cries.
I looked around helplessly.

 
Two more neighbors came our way offering their help, so I could get her inside.

 
As I look back on my morning, I am reminded of what God calls each of us to do.
So many times, we are so busy in our lives…running here and there never looking around us….not even really knowing our own neighbors.

 

 

Sadly, I am too often guilty of that.
Though the morning was difficult, it was also an encouragement to me of the good in people.

 

My neighbor, Charlotte, was late for her doctor's appointment, but stopping to care for someone was more important to her in that instant. My other 2 neighbors were busy working outside, but volunteered to help bury my friend's little dog…ready to help at a moment's notice.
How many times have I rushed by in a hurry to get somewhere never noticing what's going on around me?

 

 
I am reminded of Luke 10:27 "Love the Lord your God with all your heart, with all your soul, with all your strength, and with all your mind; and your neighbor as yourself."
"Who is our neighbor?"

 

The scribe asked Jesus.

 
What about those that annoy us, or we don't like?

 

What about those that are different than us?

  
Jesus answers with the parable of the good Samaritan. Luke 10: 25-37
In this story, a Jewish man was robbed, beaten, and stripped lying on the side of the road.

 
A priest and a Levite both passed by acting as though they didn't see him….probably afraid of being attacked as well, or possibly in a hurry as I often am.

 

  
Then a Samaritan walked by and saw the Jewish man.

 

Back in that day, Jewish people did not associate with Samaritans.

 

They were considered to be an enemy.

  

The Samaritan had compassion and stopped to help him anyway.

 
We should help all of those around us…no matter who they are, what they do, or what they believe.

 

We are all called to help and care for others…for ALL of the 'neighbors' around us.

 

We are to be the hands and feet of Jesus.

 

 
Sitting with my friend, she looked up and laughed, "Brooke, you can go home. You don't have to babysit me."
In that instant a million things came to mind…all that I needed to do at home…places I needed to be…how badly my head was hurting…but stronger still, standing clearly in my mind, was a picture of Jesus.
If I do not have time to sit with and comfort a neighbor, what good are all of those "things" anyway?

 
My time is best spent loving a friend.

 
I so needed that little reminder from God today…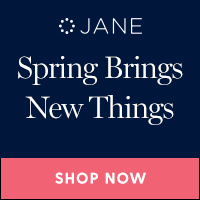 Sharing is Caring! If you've enjoyed today's post, I'd be so grateful if you would share it with your friends. Thank you!