*This post may contain Affiliate links. I may receive a small commission, at no cost to you, if you choose to purchase through these links. Thanks, Friends!*
I originally wrote this in January, but am just now posting it, so no worries…We don't have any sick kids this week…
A few years ago, Coach and I were riding down the road with the radio on and a popular song came on. Confused, I looked over at Coach and asked, "What on earth does this song even mean?  I got one less prom without ya?"  Coach about spit out his Coke, "What!?"  Unsure, I stammered on, "Well…I mean…What does that mean?? One less prom without ya? Is she tired of buying dresses or something?"  He rolled his eyes and started laughing, "The song says, "I got one less problem without ya!  Not prom!" My cheeks suddenly got hot, and I was soooo embarrassed.  Well, DUH! That makes so much more sense!
Tonight as I made dinner with the music full blast, that same song started to play.  I usually laugh thinking back to that day.  But today, as I was in the kitchen by myself cooking while Coach was taking a turn upstairs sitting with little miss who has a terrible stomach virus, I began to think…."I got one less problem without ya."
We became brand new foster parents in Novemeber, so we are still getting the hang of this hard new normal. As people find out we are a foster family, I get many reactions, but the most common is "I could never do that."  It's funny because I remember saying that to a foster mom friend years ago too, and yet here I am.  Many people wonder, "Why would you do that?  Why would you put yourself and your family through that?"  Essentially saying, "I got one less problem without ya, right?" And if I'm completely honest, I've thought the same thing many times, as I hid inside my closet and cried my eyes out over the brokenness of it all…
But…
God.
But…
Love.
But…Aren't we to be the church?  And what exactly does that mean?  What does that look like?  Does that mean turning your life upside down to foster?  For some of us, yes it does. But not necessarily for everyone.  It does mean being willing to turn your life upside down to use your unique gifts to do whatever it is God is calling you to do.  And that looks different for everyone.
For me, it's foster care. When I was a freshman in college there was a girl that lived on my hall.  She told me that her mom was a nurse and her family fostered medically fragile children. I don't know why, but that idea took hold of my heart immediately and never let go.   In part, that's why I went to nursing school.
But as Coach and I got married, he looked at me lovingly and said, "No, Brooke. You have too tender of a heart. I can't watch you go through that."  He agreed that one day we could adopt, and I was fully on board with that. I too thought, "I can never do that. I'd get too attached. He's so right."
But yet, here we are. Both of us fully on board. Both of us feeling called to do this very hard thing.
People often ask, "What are you going to do when you have to give her back?"  And I don't have a pretty answer. I usually say, "I'm going to curl up in a ball and cry and be very depressed, so you will need to check on me."  That's probably not the answer they are looking for, but it's a true one.
We are not here to adopt these children. Can that happen? Yes.  But, we are here loving kids that are from very broken places until their families can become healthy again. We are in a situation full of extreme brokenness that you can't imagine, but we are also in a place of great hope. We are caring for the least among these until they can be reunited with their families.  God is a God of second chances…he can bring beauty from ashes…
And when he put this on my heart all those years ago…it's as if I feel he created me to do this…
And that's what's so hard sometimes…because my humanness wants to retreat…wants to give up…wants to say "one less problem without ya."
So each day….
I'm reaching up…
I'm grabbing hold…
I'm learning to trust God moment-by-moment…no longer day-by-day…
Because in each and every hard minute that He had called me to do this, He WILL walk me though this….
-Brooke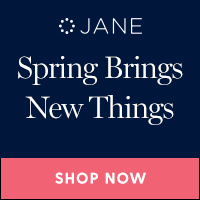 Sharing is Caring! If you've enjoyed today's post, I'd be so grateful if you would share it with your friends. Thank you!