*This post may contain Affiliate links. I may receive a small commission, at no cost to you, if you choose to purchase through these links. Thanks, Friends!*
A cup of hot tea…
My giant cozy chair…
A warm snuggly blanket…
Peace and quiet…
That's where I like to sit. That's where I get refreshed. That's the space that suits me best…
So how did I go from that to the overwhelming noise of foster care?
I was asked recently on a panel for new foster parents, "How does it feel jumping from a house of older kids to suddenly being a mom to toddlers?"
I chuckled.
Because, to be honest, it makes no sense on paper. Why on earth would we do that to ourselves?
When I told my family and friends that we wanted to become foster parents, the overwhelming response was, "Why? You've got it made! All your kids are in school. Why would you do that to yourself?"
And I began to think, "You know what? They're right. Why am I doing this to myself?" It's finally quiet around here. I'm naturally wired to LOVE the quiet. Like as in at dinner-time, when everyone is talking over each other louder and louder, my whole body cringes trying to participate. For real. Don't get me wrong…. I LOVE that my kids love each other. That they enjoy one another's company. I love that the conversation turns to laughter, and that they are just having a good time. I love that the loudness is simply joy overflowing. But by nature, I just want to go into another room and cover my ears.
I remember being a little girl and my Papa wanted me to ride the train with him. I'd beg and plead for him not to make me ride it. He'd lift me up, and we'd get on the caboose because it was the farthest from the noise of the engine. I remember laying with my head on his lap, eyes closed, and hands over my ears holding on for dear life. Why? Because I HATED how loud the train was. It was terrifying and made me cry every single time.
Fast forward to adulthood. I'm still that same little girl inside… hating loud noises, getting flustered and overwhelmed when too much noise and information is coming into my system all at once…and yet, here we are…in the crazy noisy life of foster care.
Why on earth would I choose this life? It makes no sense. Why on earth would I give up the quiet safe comfort zone where I was living for this….
This loud, noisy, messy, complicated, trauma-filled world…
What on earth was I thinking!?
And to be completely transparent, I do think that at times. What have I gotten myself into? Why did I do this to my quiet comfortable amazing life? What if I hadn't said yes?
Wrestling with this on a regular basis, God has brought something to my attention. He softy and gently spoke into my heart, "You would be comfortable, but you would NOT be happy. You'd be seeking and searching and wrestling, not even realizing you were living in such a cozy space."
Why? Because inside of a comfort zone is not where we are meant to live. We are called to be the hands and feet of Jesus. And what did Jesus do? He was in the not-so-pretty lives of others. He was in the messy lives of those around him deemed unworthy by society's standards. He got his hands dirty walking with us instead of staying in heaven.
Do you really think as Christians we are called to live a life inside of a comfort zone? I don't.
So, yes. By staying in my quiet and peaceful — "I've finally got it made and got them all in school" space, I'd be comfortable. But I could never be happy.
I'd become restless, and ungrateful, and bored, and impatient…searching for my purpose…trying different things…turning this way and that, completely unfulfilled.
Why? Because God called me to foster care a long time ago. And my rational finite self said 'no' for a long time. During that time, I was sitting in a great comfortable life. But the whole time I was thinking, "We've got the best life. We need to share it with hurting and broken children."
And now that I look back wishing for that same peace and quiet, I am reminded…
It would be quieter, but not better. And I could never be at peace staying in my comfort zone.
Comfort zones are good for a period of time to refresh and recharge, but we aren't meant to live there forever.
Is God calling you to go outside of your comfort zone? Has he been calling you for a while? Everyone has a different calling, not all are called into foster care, but we are all called to do something in this world to be the hands and feet of Jesus on this earth.
You might also like:
Blessings,
Brooke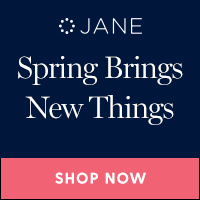 Sharing is Caring! If you've enjoyed today's post, I'd be so grateful if you would share it with your friends. Thank you!