*This post may contain Affiliate links. I may receive a small commission, at no cost to you, if you choose to purchase through these links. Thanks, Friends!*
"All A-board!!!! All A-board!!!!! All A-BOARD!!!!!!!!!"
Brady ran into the living room and said in a frustrated voice, "Hey mom, I said, all aboard 3 times!

You are supposed to come and get on the train when I say that!"
I looked up from my laptop and smiled, "OK, buddy. Just a minute."
He put his hands on his hips, "But mom, I made a train for you. Wanna come and see it?"
I looked back at my computer, torn.

I had been trying to get a document to open and print, and it had chosen just that second to cooperate…finally…I was just about to hit print and finally start working.

In the back of my mind, a little voice would not allow me to push that button.

I reluctantly closed my laptop and focused all of my attention on my four year old, "You did?

A train for me?

That's pretty special!"



His whole face lit up.

His little brother toddled behind him with excitement and climbed up into my lap.

"Yes, mom, it's so big!

Come check it out!"
I followed them into the dining room, and my heart soared with pride.

He had lined up all of the dining room chairs and created a train.

He climbed aboard the engine car.

Bryce climbed into the caboose and I sat in front of him to make sure he didn't fall out of the caboose…You know, we can't go losing toddlers out of cabooses.
Brady blew the train's whistle one more time and shouted "All Aboard!"

He then chug-a-chug-a-choo-choo'ed to our destination. I had no idea of the treat that I was in for.

Bryce hung on to the caboose for dear life laughing and bouncing in delight.
Our engineer said, "Next stop, the Dragons!"


I looked at him with my 'what chu talkin' bout Willis' look and said, "Um. I'm scared of Dragons.

They will eat Bryce!"
He said, "These are nice Dragons, Mom. Come on. Let's go check them out. They are my friends."
He led us into the kitchen to check out the dragons, AKA the fire breathing oven.

I laughed to myself.

He quickly took off for the train, "You better run, mom or it's going to leave without you. All aboard!"
I chased after him. The baby chased after me giggling and laughing. His fat cheeks bouncing.
We made it just in time.

Brady laughed and chug-a-chug-a-choo-choo'ed along.
We heard, "Next stop.

The Penguins!"
We got off of the train and walked into the living room where the penguins were playing with toys.

They had apparently left a big mess everywhere.

Brady said, "Oh, Mom, aren't they so cute?

You hear that?

All aboard.

You better run!!!

You're going to miss the train!"

And he took off racing to start up the engines as fast as he could.
Again we chased after him laughing and breathless trying to catch the train before it left the station.
I looked at him and said, "Excuse me sir, but I'm really cold after visiting those penguins. I could use a little hot chocolate, please.

Oh and some warm cookies too. "
He smiled, and off to his kitchen he flew to prepare some refreshment.
We played and played this way for quite a long time visiting dinosaurs, spaceships, monkeys, lions, cheetahs, tigers, and polar bears.

My document was still waiting on me when I returned from my journey.

I am so thankful that I put my laptop down, and that I did not make my four year old wait….because how much longer will he be four?

How much longer will we be going on pretend train rides and pretend adventures together?

We are called to be parents…to give our all to doing that.

We have been entrusted.

So many times, we get caught up in our adult worlds and in our important adult things, and we forget how important connecting with our kids is to them.

How those little moments are connections…they are the things that build relationships…that grow them…that teach them by example what is important in life…what priorities should look like…what family should look like…
I'm not always great at this, but I am thankful for those days when I am listening to that still small voice…to God whispering in the back of my mind…You prayed this morning to help you be a better mother…here's a great opportunity for you…it's up to you…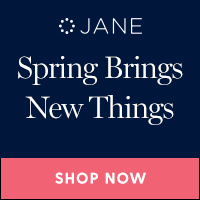 Sharing is Caring! If you've enjoyed today's post, I'd be so grateful if you would share it with your friends. Thank you!