*This post may contain Affiliate links. I may receive a small commission, at no cost to you, if you choose to purchase through these links. Thanks, Friends!*
It's no secret that I have a touch of "CDO." That's OCD with all of the letters in alphabetical order just as they should be.
Having 4 kids in 4 different schools, I got the "bug" right before school started back. The "throw-everything-out-and-organize-my-whole life" bug. One of the kids told Coach the other day, "Hey Dad, I need a fork." He replied, "Your mom probably put a label on one somewhere around here."
I rolled my eyes, but I may have recently gotten my hands on a label maker and gone a little overboard. Don't tell Coach I admitted to that.
We needed a better "school-stuff" spot, so I did what any slightly crazy mom would do…got on Pinterest and began brainstorming ways to make it happen.
I told Coach my vision, and he slowly nodded with that sweet "I-totally-support-your-crazy-and-know-I'm-going-to-have-to-build-you-something" nod.
So he headed to Home Depot and bought a couple of $10 wooden crates.
He cut them down to size.
Gave my daughter a bucket of white paint.
And hung them up.
This meant shopping for me. Tragic, I know. I headed to my favorite store The Hobby Lobby, and found some letters and cute ribbon.
And a shelf to help me remember which school I'm driving carpool, and on which day…
And hung it up.
Then I decided our bulletin board needed a little cute fabric and ribbons…that makes all things better.
And Taa-Daa! A "school stuff spot" for small spaces was born!
Do the kids actually hang up their backpacks?
Ughhhh! Boys!!!!!!!!
Brooke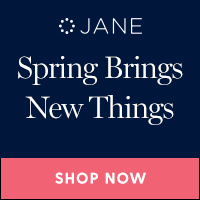 Sharing is Caring! If you've enjoyed today's post, I'd be so grateful if you would share it with your friends. Thank you!