*This post may contain Affiliate links. I may receive a small commission, at no cost to you, if you choose to purchase through these links. Thanks, Friends!*
I am Batman's mom…
Every morning I strap on my cape and make it happen…
I wake up at 5:00, try to squeeze in a work out, shower, wake up 3 kids, get lunches in book bags, cereal made, get the 8 year old on the bus by 6:55, Coach out the door by 7:00…
Then I wake the baby; load everyone in the car by 7:15 to head out the door to pick up 3 tweens/teens to head off to middle school…
Then we come home, feed the baby, load the extra car seat in the car, pick up my niece and head to the preschool…
Finally I come home to work my business…or take care of errands or house stuff…or whatever I can squeeze in to 2 very short hours…
Then off to pick up the preschoolers… I lay them down for a quick nap…did I eat?

Who has time? I gotta run up to my desk to see who called…take care of that…the bus will be here soon…
Now to tackle math and reading and spelling and writing…
"Mom, watch me climb this tree!"
"Mom, watch me fly, I'm batman!"
Did I remember to take care of the dog?
Then Grace gets home, and I need to slow down to hear about her day…but it's nearing dinner time…and the boys are going bananas…ahhhh!!!!!!
I forgot to tell you about this…I forgot about that…
"Bryce, let's don't climb in the stove, please…"
"Bryce, let's close the fridge. You don't need to drink the buffalo sauce or the lemon juice…That's nasty."
Yes, I know you are all hungry…
You forgot how to subtract?

Yes, so did I…
Does this conversation sound familiar???
I think as mothers, we strap on our capes every day.

We either wear them boldly and proudly, or we strap them on secretly underneath our clothes.

But this past fall, as I literally felt like I was falling to pieces…feeling inadequate in all areas of my life…as a mother, as a wife, as a friend, as a leader, as a Sunday School teacher…you name it, and I felt like I could no longer do it…like I was failing…I felt so utterly exhausted and drained and ready to simply quit… I was just so tired…
For months, God had been trying to get my attention.

He had been trying to gently pull my cape off of my neck.

He had been trying to give me rest…Gently reminding me that I am not Superwoman, Batgirl, or a Super mom at all.

I am simply a mom…in my human strength, needing to fill up in HIS mighty power each day….needing to hand him my cape…
So today, months later, after finally giving in and handing over the cape I so proudly wore around my neck…I still have those same days, but I can handle them better.

Shannon pointed out to me as I was crying to her on the phone about some difficult things one day, "Brooke, you give and you give and you give, but when do you ever allow God to fill you up? Are you taking time to do that? To me you simply sound like you are at the bottom of your cup, and you are not finding time to allow God to fill you back up each day." This is why I love Shannon so much.

I don't think she realizes how much of a difference that made.

Yes, as a Christian, spending time with God each day was super important to me, but as a busy cape-wearing mom, it sadly fell to the bottom of the priority list somewhere in the midst of the craziness this fall.

I took a little time, stepped back from some things, and began my quest of filling myself back up…It's a priority each day to fill up on God's Word…to give him my fears, my frustrations, my worries…to cry out to Him and hand over that cape that threatens to tangle me up if I will allow it.

He now wears my cape…and I rest as an imperfect mom at peace…
Happy to simply be Batman's mom…
And not Superwomen herself…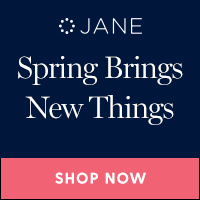 Sharing is Caring! If you've enjoyed today's post, I'd be so grateful if you would share it with your friends. Thank you!