*This post may contain Affiliate links. I may receive a small commission, at no cost to you, if you choose to purchase through these links. Thanks, Friends!*
Sometimes I feel like a broken tea cup…
Sometimes my cup is full…overflowing…and I have so much to give…
Everything seems to leak out through the cracks…
Until I'm empty….nothing left to give…
Some days I feel so fragile, like I'm going to shatter and break again…
I sit with my head in my hands…and I cry…
He carries me when I need him…
But he too is made of china…
A plate has to rest firmly on a table to hold the broken tea cup, or they will both fall and shatter…
To lead the teacup, the plate must set himself on the table according to His ways, His plan, His purpose for their lives…
The plate and the tea cup both must have a firm foundation on the table…
So when they shatter…when they break…Jesus can carefully glue them back together sitting at his Father's table….
The LORD is my rock, my fortress and my deliverer; my God is my rock, in whom I take refuge. He is my shield and the horn of my salvation, my stronghold. Psalm 18:2
This is a word picture that I had today during my prayer time….
I think we all struggle from time to time with different things…
With just simply being broken…
With feeling inadequate as mothers… feeling like we just simply don't have it together.

We may look at another mother with their kids all in a line, and think, "Man, they really do have it together."
Last week at church, I was so distracted with all of the things overwhelming me, that I forgot to hold the door as my 4 year old passed through behind me. It still pains me to say that the door hit him.

He cried out, "Mommy.

Why did you let that door hit me?"

I bent down and hugged him with tears in my eyes apologizing.

I felt like a miserable mother.

A few minutes later I saw a friend walk through another door, she held the door open and gently guided her children through. I wanted to cry.

But I know that we all have days like that as moms…even the mom with her kids in a line, and the mom that doesn't let the door close on her kids.

They have bad days too….because none of us are perfect…not one…
We may have certain things that truly shatter us…like when my Dad died tragically, and Jimmy truly was the one here on this earth holding me up…and God was holding us both together during that time…
Or during other times of personal struggle, where we have lifted each other up…
God has held us up…and we have held one another up…
Life was not promised to be easy, but God is there to walk us through when it gets tough…
In the last couple of weeks, I've talked with a few friends struggling with different things…and the common thread is that everyone feels so inadequate compared to someone else.

Instead of comparing…we simply need to be sharing…our hearts, our encouraging words, and our own struggles with others, so that they too can be lifted up and encouraged…
One of my favorite quotes comes from an old Family Circus comic and it says, "Our arms are the only ones God has to hug people…"
So let's use our arms to hug people this week…

Blessings,
Brooke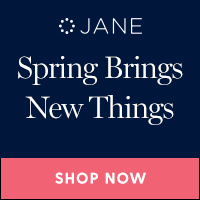 Sharing is Caring! If you've enjoyed today's post, I'd be so grateful if you would share it with your friends. Thank you!