*This post may contain Affiliate links. I may receive a small commission, at no cost to you, if you choose to purchase through these links. Thanks, Friends!*
Feeding a family of seven picky people makes me want to scream most days…
I saw this on Facebook the other day and laughed.
So true.
My kids think I'm out to torture them. Do they even know me?  Their own mother?  Like my favorite of all favorite food is cream cheese icing?  As in I used to keep a jar of it in my fridge in college.  It was a staple on my shopping list back then. Bless my 19-year-old metabolism…
On my birthday, forget the cake, my mom makes me an entire mixing bowl of cream cheese icing with toasted pecans mixed in….just for me.  And I eat ALL of it.  Seriously, Y'all. EVERY SINGLE BIT. By. My. Self.
We eat Mexican food religiously every Sunday after church. If you don't find us at our local Mexican restaurant on a Sunday then something is probably wrong.  We know the staff, the entire staff, and they know us.  They've started bringing me an entire personal bowl of salsa because I basically drink the stuff.  I love it!
Cream Cheese icing and Salsa.  Oh and cheese dip. Let's not forget that.  This is me.  This is what I love.
So when one my kids thought my favorite food was cauliflower and actually said that out loud the other day, part of my soul died.  Cauliflower?  Really?  This is who you think I am?  This is what it's come down to?
I looked at my precious child with daggers in my eyes, "That is definitely NOT my favorite food.  Why don't you try guessing again?"  He cocked his head to the side, "Really?  Yes it is, Mom."  He scrunched up his little face and thought again, "Spinach!  I bet it's spinach!"
Um. No.
"Brussels Sprouts?"
A giant no.
He looked at me confused, "But mom, you make us eat all that stuff all the time!"
Ok. People. Just for the record. I do NOT, and I repeat, I do not wrestle my children to the ground and force them to eat Brussels sprouts or Cauliflower or Spinach. Bless. But you'd think by the pickiness of my boys that I do.
So I'm constantly on the lookout for meals that have hidden vegetables in them.  I'm also constantly trying to find that Holy Grail meal that all 7 of my people will actually like.  That's the trick.  And with half of my people being super picky, it would be a miracle to find.  Can you believe I have a kid that doesn't like icing?  Y'all it's a thing.  Cooking for 7 picky people. It's one of the least fun parts of mother-hood.
But rejoice, people! I say it again, Rejoice!  I have found that meal.  The one that all 7 of my people not only LOVE, but beg me to cook, AND it's loaded with vegetables. Shhhh!  Just don't tell them!
It's Trim Healthy Mama's Cheeseburger Soup recipe. I just tweaked it a bit for my picky people.   I double dog dare you to try it. And if you are reading this and know ANY of the boys in my family, including Coach, you are sworn to secrecy from this moment forward. Because none of them, and I mean NONE of them can EVER know what's in this amazing secret soup.  They ask me all the time what's in it, and here's my answer:  "Cheese, and Burger, and Soup. No more questions."  My fifteen year old responded with, "Oh good mom, whatever you do, don't EVER EVER EVER put cauliflower or any vegetables in it. It's perfect just like this. Please don't mess it up trying to make it healthy!"  I just smiled and nodded, "I will not change a thing."
You can find the original recipe in the book Trim Healthy Mama Table.
I love this book. They have so many amazing recipes and ways to get veggies into your kiddos.  The original Cheeseburger Soup recipe keeps some of the veggies in-tact, whereas I pulverize all of them, so my boys can't see them.  Their recipe also doesn't use an instant pot, but other than that everything else is basically the same, just a few tweaks here and there.  Thank you Serene and Pearl for your yummy recipes!
So here's my version of Serene and Pearl's Cheeseburger Soup:
This recipe serves my big family of 7 with enough for seconds and a little leftover for lunch the next day.
Cheeseburger Soup
Ingredients:
Chicken Broth- 1 quart plus 2 additional cups
32 OZ frozen Cauliflower
Yellow Squash x2
2-3 cloves garlic
Mirepoix seasoning blend or shredded carrots plus a little chopped onion  (about 6 oz total)
3# lean ground beef
5 cups water
Seasonings:
2-2.5 tsp mineral salt
1 tsp black pepper
1 tsp onion powder
1 tsp garlic powder
½ tsp paprika
¼ tsp ground turmeric
¼ tsp cayenne pepper
1 tsp dried basil
2 TBSP nutritional Yeast
2 tsp Xanthan Gum
1/3 cup heavy cream
2 cups grated cheddar cheese (I used 2% milk cheese to keep it lighter)
1 tsp dried parsley flakes
Instructions:
Place the following in your Instant Pot: 2 cups Chicken Broth, Cauliflower (frozen), Chopped squash, 2-3 cloves garlic, Shredded carrots/chopped onion or mirepoix seasoning blend
Cook on High pressure for 8 minutes.
Quick release the pressure. Open the pot and add the xanthan gum.
Use an immersion blender to blend the veggies until completely smooth and you cannot tell they are veggies. Pulverize them completely! Super important for picky eaters!
Brown the beef in a large soup pot. Drain and rinse in hot water to remove any excess fat. Place the browned beef back in the pot.
Add the following to the pot: Quart of chicken broth, 5 cups of water, the list of Seasonings above, and the nutritional yeast.  Bring to a boil over high heat. Reduce heat, cover and allow to simmer for 5 minutes.
Stir your pulverized veggies from your instant pot into the soup. Cover and simmer for about 10-15 minutes.
Add the parsley flakes, heavy cream, and cheese. Stir until cheese is melted.
Enjoy! I serve with bacon bits! It's so yummy!
If you have picky people in your house and veggie haters, try this soup!  Hopefully you'll be just as shocked as I was!  The trick, don't let them see what's in the instant pot!  If they do, I just tell them that it's "mom food."   And it is.  I just leave out the part where I'm also cooking it for them.  Or, I may say, "Don't worry. That's not what you'll be eating." Because they won't be eating it that way in that form.  It'll be in a different form. A mom's gotta do what a mom's gotta do, folks.  But usually I just make them play outside, or give them chores, or banish them completely from the kitchen while I throw the veggies in the instant pot stressing out that one of them will see me because they are SO STINKIN' PICKY.  Bless!
Happy cooking and Happy momming!
XO,
Brooke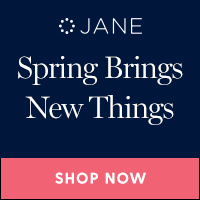 Sharing is Caring! If you've enjoyed today's post, I'd be so grateful if you would share it with your friends. Thank you!