*This post may contain Affiliate links. I may receive a small commission, at no cost to you, if you choose to purchase through these links. Thanks, Friends!*
I have gained some weight here recently.  What can I say?   I love to eat, and I have been sleeping instead of getting my hiney out of bed to exercise in the morning.
Oh yes, and the jars of Nutella…that could also be a problem…
I really want to rock my jeans this fall…well, I want to at least try and fit in them better…
I  need to fall back in love with healthy food again.  I feel better when I eat healthy.
Here's a salad I concocted this week, and I LOVE it!
First, I was inspired by this.
Sautéed it in a pan…really, I just heated it up…
Put spinach in a bowl.
I like to keep spinach on hand. I prefer spinach for salads rather than lettuce.  Spinach has more nutritional value, and if I'm going to eat something green, then I want to get the most bang for my buck. It's also more versatile than lettuce. You can put it on pizza, in tacos, spaghetti sauce, or in sandwiches. You can hide it in all kinds of things, and your kids will never know…or your picky hubby for that matter…hypothetically speaking, of course.
I added a little bit of feta, Craisins, and just a drizzle of this yummy dressing I found at the store this week.
And wa-la…
A quick healthy yummy lunch!
Now if only getting back into shape to rock my jeans were that quick and easy…
Brooke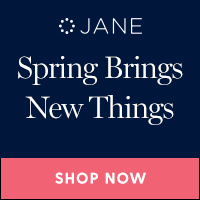 Sharing is Caring! If you've enjoyed today's post, I'd be so grateful if you would share it with your friends. Thank you!