*This post may contain Affiliate links. I may receive a small commission, at no cost to you, if you choose to purchase through these links. Thanks, Friends!*
The Dreaded Man Cold…
I saw this meme recently and laughed.
Coach has a "man cold." If you are married…you know the one…
Where your man has suddenly been infected with some unknown disease (probably the first of its kind by the way). He's pitiful and can't do anything, but has no fever or symptoms other than a stuffy nose. And if presented with an opportunity to go hunting or to a sporting event, "Hallelujah! He's been miraculously healed!"
Sounds an awful lot like a child trying to get out of school if you ask me…but don't tell Coach I said that.
He looks at me pitifully and asks, "Can you feel my head?" I cringe and try not to roll my eyes. Y'all, the number of times he's asked me to feel his head in our 21 years of marriage is too numerous to count. And the number of times he's really had a fever? Pretty certain the answer is zero.
I oblige anyway and feel his head. I roll my eyes, and say with about as much compassion as Hitler, "No. You do not have a fever."
In the beginning of our marriage, I just thought I had no heart. Like maybe something was wrong with me. As soon as the words, "Can you feel my head?" leaves his mouth, every ounce of compassion leaves my body right along with it.
Then I realized why…
Rewind about 19 years to the day I gave birth to our first born, a beautiful baby girl with double dimples. Her adorable self is one of the sweetest people you'll ever meet, but she's also one of the slowest creatures on God's green earth. One of her friends even gave her this book as a joke.
True to form, she made her arrival just as slow too. I was in labor for 36 hours. Not even kidding. It sucks. I don't recommend it.
Family and friends came to see her debut into the world. After a few minutes of oooooing and ahhhing, they'd turn and ask me how I was feeling. Before I could answer, Coach would jump in, groan and crack his back. He would say with complete and utter seriousness, "This hospital bed is awful! You have no idea how sore my back is…" Or… "I'm in so much pain right now from trying to sleep on this bed…" Or "I got zero sleep because people kept coming in the room."
Um…
Really, Coach, really?
I just gave birth to your child! And you're the one complaining??? Really???
I found one of his old high school yearbooks and about died. It said,
…Anyway, I hope over the summer you get over all of your illnesses.  I hope that one day you become a Dr. so you can diagnose all of your aches and pains…"
I showed it to him triumphant, "See!  I'm not crazy. You've always been a hypochondriac."  He shook his head refusing that statement was meant for him.   
Um. Yeah. It's right there in black and white…well, technically, in purple and white. And it's literally addressed to you.
Fast forward to my recent surgery. Coach again groaned and cracked his back. He hobbled over to me and said, "You were asleep most of the time. I was the one in that awful hospital bed chair thing. My back is killing me. Plus, the nurses kept coming in at all hours of the night. I'm exhausted."
Yeah. They came in all night to poke and prod me. You remember? The one that was just cut open and had organs ripped out of her?
About a week and a half after my surgery, foster love came down with the flu. As in, full-on, tested-positive, out-a-week-from-school, kind of flu.
It was also Coach's first week back to work. That was super fun.
I was barely able to walk up and down the stairs.  So, taking care of a sick baby with flu while keeping her quarantined, was quite challenging.    
When the weekend rolled around, foster love was better, but I was extremely sore and exhausted. I was glad to have help, so I could get a little rest.
But alas…Coach woke up on Saturday and asked, "Can you feel my head?" I looked over at him and shot him death rays, "NO! You do NOT have a fever! You are NOT ALLOWED to have one today!"
He frowned, "But I think I have the flu."  I looked back at him frustrated and felt his head. Cool as a cucumber. I rolled my eyes, "Then go to the doctor to get tested now. We cannot pass the flu through the entire family."  Very compassionate I know.  But in my defense…. his only symptom was a stuffy nose and a headache.
He frowned, "I don't want to go." 
What? You're a grown man. For the love. Go to the doctor if you are truly feeling that bad.
He said pitifully, "We'll… I don't really feel like I have the flu, but I have been sick since your surgery."

I looked him up and down, "Then. Go.  To the Doctor!  If you've had a cold for that long, it's probably turned into a sinus infection and you need antibiotics."
Did Coach go to the doctor? Nope. Why? Because, "man colds" can only be cured by a loving wife. Did you know that?
Well, he's out of luck there because, 1. I'm a nurse, 2. I just had surgery, and 3. I just took care of a kid with the actual flu and gave her all of my compassion.  I had none left. Especially for people that refuse to listen to their nurse wife and go to the doctor for something that would actually be helpful, like, you know, antibiotics!
Here we are 3 weeks later. What have I been telling Coach for all of these weeks? Every time he's asked me to "feel his head," or complained about a headache or his sinuses. I've huffed and responded, "Go. To. Urgent Care!!!! That's what it's for. You have a sinus infection and need antibiotics."
He came home from work one day this week, got in his recliner, and did not move. You'd have thought he was about to die. I felt his head. No fever. I sent him to bed to rest and did all the things.
The next morning, I practically kicked him out of the house to go to urgent care. My frustration overflowing when he tried yet again to refuse because "I don't feel that bad." Bless it. You were acting like you were about to die. Go!!!!

He walks back in the door about an hour later. I was surprised to see him so soon. I asked, "They gave you something for your sinus infection, right?"
He smiled triumphantly not looking one bit sick, "Yes. And Tamiflu."
I looked back in complete and utter shock, "Wait!  You're telling me you tested positive for flu?" 
He responded, "Well, no. But the doctor took one look at me and said I looked bad and I needed Tamiflu."
I was hot, "Hold up. You're telling me, your MALE doctor, just gave you Tamiflu because you looked bad? Did you have a fever? Do you have a cough? Does your throat even hurt?"
"Well, no, but he said I looked like I had flu."
Are you kidding me right now? You have sinus infection PLUS stubbornness for not getting it treated weeks ago. That's what you have. You do NOT have the flu, nor do you need Tamiflu.
The mom with 5 kids in me sighed, took out the Lysol yet again, and sprayed all the things…just in case. All while shaking my head and saying to myself, "He has a man cold! He does NOT have the flu."
Meanwhile he pouted, "I'm not ever allowed to be sick…"
Um…Look, pal, I'm a nurse and we have 5 kids. I quarantine people that are actually sick, and take good care of them. I instinctively look for fakers, hypochondriacs, and over-reactors. If you were my kid, I'd look at you and say, "Sorry, bud, but you're going to school."
And here's the kicker…
Later that day, I had my own follow-up with my doctor. Surprise!  Someone actually had a fever.   I'll give you one guess as to who…. and no, it was NOT coach…
XO,
Brooke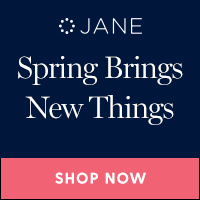 Sharing is Caring! If you've enjoyed today's post, I'd be so grateful if you would share it with your friends. Thank you!