*This post may contain Affiliate links. I may receive a small commission, at no cost to you, if you choose to purchase through these links. Thanks, Friends!*
We moved our oldest into College a few weeks ago, and my heart just hurts.
I tear up at the chiropractor. I tear up at church. I tear up in the grocery store. At Wal-Mart? Yep. Doing laundry? Tears. Doing dishes? Tears. Driving down the road? I can't see. Because tears.
People see me and say, "Hey, Brooke, How are you?" I smile and say happily like normal, "I'm good! How are you?" Then they say, "I mean, since Grace is gone." Then the tears just come out of nowhere and spill down my cheeks. I can't stop them!
I had to buy a calming collar for Grace's already crazy cat, because she's become a depressed mess of a cat since she has been gone. As I put the collar on the cat, I sat on Grace's bed trying to get her to lay on her bed and let me pet her, but she scratched me and hissed at me and took off running to hide under something to sulk. I sighed and sat on her bed alone. I looked around her room, put my head in her pillow and started crying again. Y'all, she just went to college and she's only an hour away. What's wrong with me!!??
Anyone else with me? Oh my word! I talked to another momma recently who said she was like this for 2 solid months. Nice.
Foster love isn't liking it either. First of all she is 5, but has the attitude and sass of a teenager. But not just any teenager, think an actress capable of winning an academy award for playing a teenager with ALL of the attitude and sass that she could possibly muster…like that much sass in a tiny 5-year-old body. She has the very best eye roll of any teenager on the planet and could put anyone to shame in an eye-rolling contest. She thinks with the cunning and street smarts of that same teenager, but has the patience and emotional capability of a 15 month old. This little firecracker just started kindergarten at the exact same time that her big sis went away to college. Talk about worst timing ever. Talk about a tired mommy.
Foster love put her hands on her hips, rolled her eyes, stomped her foot, and yelled, her voice and impatience increasing with each word, "Kindergarten is the WORST PLACE EVER!!!!!! I HATE BIG SCHOOL!!!!" I looked over at her as her anger heightened. As I walked closer she broke into sobs, and melted, hugging tightly to my legs, crying, her little body collapsing, "Mommy, I miss Grace! Why did she have to go away!!! I want Grace!!!" Tears streamed down my face as I curled her into my arms, "I miss Grace too. Look at me. Tears are good. It's how God made our hearts to talk to Him when they are too sad to have words." She looked up at me with her big beautiful blue eyes, "You're sad too? Why do you have tears?" I laughed, "Baby, I've been crying all the time because I miss Grace. It's ok to have tears when you're sad. It's how God made us. Let's see if we can call her, OK?"
We face-timed with my dimpled doll and had a sweet time with her through the wonderful marvels of technology that I so often rave against. She was in the middle of Sanford Stadium watching a movie, which all of the kids and Coach thought was the coolest thing ever. When we were done, foster love was good, I was good, the boys were all good, and Coach was good. We got out our tears and talked to our girl and felt much better. The 2 little ones became lost in the play like little kids should. The tween and teen helped me with dinner and all was right again. The cat was still sulking, but she's a cat, so….
And my precious oldest? Well, she has her wings…. Isn't that what we work so hard to give our kids? Their wings? She hasn't come home yet, but is supposed to this weekend, praise the Lord. She will be smothered with hugs, and lots of "Grace, Look at this! Grace, Play with me!" Because that girl is soooo loved! And then she will take those wings and fly again, and I will be at home worried and wondering did I do enough. Did I teach enough? Does she have what she needs to soar? Because to this Momma it doesn't feel like she was here long enough. I love her so, and like I've told her a million times over. I don't just miss her because I miss her help, or I love her, but I miss her because I genuinely LIKE her! She's turned into a precious young lady and I'm super proud of her. Just pray with me over her that as she flies on her own the world will treat her kindly and her wings will be strong, and when she feels weak or lost or confused or like she needs rest, she will look to the one who made her heart too, as HE is the only one that can truly give us direction, strength and what we need in this life.
Praying for you mommas out there that are letting your babies fly too because being a mom isn't for the faint of heart.
Hugs,
Brooke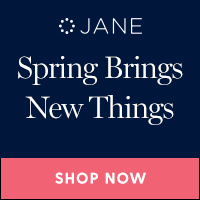 Sharing is Caring! If you've enjoyed today's post, I'd be so grateful if you would share it with your friends. Thank you!