*This post may contain Affiliate links. I may receive a small commission, at no cost to you, if you choose to purchase through these links. Thanks, Friends!*
The Corona (COVID-19) threat has come knocking on our doors. Schools are closing, sports are shutting down, and we are being asked to self-quarantine to help slow the spread and hopefully reduce the stress on our healthcare system.  Grocery Stores and shopping centers are madhouses and people are stocking up on toilet paper for reasons that I seriously cannot wrap my brain around.  Our newsfeeds are blowing up with Corona Virus memes, some people thinking it's a government conspiracy, others taking it seriously, and others going about life as usual ignoring all warnings.
I wake up in the mornings and think, "What is happening right now?" I feel like I'm in the twilight zone. Fear threatens my heart and soul daily. As I scroll through my newsfeed, more fear pierces my heart. I look next to me at my Bible beckoning, but I cannot take my eyes off of my newsfeed…off of news articles, and medical journals…searching for answers…seeking….
My heart twists and tears thinking of my son, who has weak lungs and uses 2 inhalers daily just to help him breathe. I think of my cousin, who has a medically fragile precious little boy with a compromised immune system. I think of my friend down the street with 2 sons with Cystic Fibrosis. I think of my friend who has a son and father, both battling cancer. And my heart begins to race. I look out the window tears forming in my eyes. And yes, in that moment I'm not ashamed to admit that I am afraid.
As I glance out the window, my eye catches it again…my Bible….
Oh yeah, I sat here this morning to read my Bible and got distracted. I sigh and gently place it in my lap opening to where I last left off in my study. I read the words and fear still reaches in so far and so hard that I can't concentrate. I try again, still struggling…
God reaches in and again beckons my heart toward Him. I bow my head defeated and begin tear-filled honest prayers. I lay it all before Him…And ever so slightly the fear eases…the clouds over my heart clear as I have my eyes focused on Him. He calms the storm.
Do you know that God doesn't promise that our lives will be easy or perfect on this Earth? He does not promise that it will be without pain or struggle. What does He promise? That He will be there walking with us right through the storms. That He never leaves our side. We must keep our eyes focused on Him, and He will give us peace.
Does this make sense? Not really. But I must look to precious Angels that have walked this path with so much more courage and heart break than I ever have.
I've watched a young mother's journey though cancer. She recently left this earth to be with her father in heaven leaving behind a husband and 3 small boys.
Do you know what she did during her storm? Did she live in fear? Did she stop everything and panic? No. She LIVED! She LOVED! And she helped calm the storms in the lives of people around her.
She knew how precious each and every day she had was. She knew that we aren't promised a tomorrow here on this earth. But, we do have today.
What are we doing with our day? Are we wasting it, or using it to encourage and love those around us? Are we using it to glorify God?
Are we loving those most precious to us with a passion and life that's full of so much more quality than any quantity of days we could ever be given?
I sit back and think… Am I living in fear, or am I living life to the fullest knowing that we are not promised a tomorrow? What am I doing to make a difference today?
I CAN trust God…even in the middle of a crisis. In the midst of the storm, he meets us on the water. He carries us. He walks us through. I lift my head and feel relief and thank God for another day…He is in control and He is good.
How do I plan to use this day? No longer in fear, but in thanksgiving and with a purpose knowing that I'm not promised one more day on this earth. Because ultimately this Earth is not my home.
So yes, let's be smart, let's follow the social distancing measures to try and protect the vulnerable in our community. But bottom line, let's be kind. Let's help those around us. Let's pray and check on each other.
Let's live our lives during these strange times of quarantine to the fullest enjoying each other's company. Get in the backyard, play a game, go for a hike, create something, read, paint, or sing. Do the things that we always want to do, but are too busy to do. Build memories, not fear. Use this time to slow down and be still. To be with those most important to us…the sweet faces in our homes.
Use this time to reflect and pray. Pray for those in the healthcare field. They have families too. They have fears too. They are facing a huge crisis and are on the front lines. Pray for those around us that cannot take off work, or if they do, they won't get paid. Help them with childcare, groceries, or bills if you have extra. Do it without asking anything in return.
Slow down, be kind, and lift our eyes in prayer when the fear creeps in and threatens to take over.
For God has not given us a spirit of fear, but of power and of love and of a sound mind.

2 Timothy 1:7
Blessings,
Brooke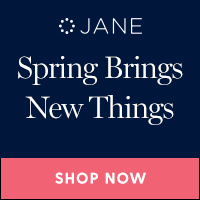 Sharing is Caring! If you've enjoyed today's post, I'd be so grateful if you would share it with your friends. Thank you!