*This post may contain Affiliate links. I may receive a small commission, at no cost to you, if you choose to purchase through these links. Thanks, Friends!*
I originally wrote this back in December…
Coach and I stood in the kitchen.  The 9-year-old looked from one of us to the other and back again.  He cocked his blonde head to the side and asked, "Wait.  Are you going on a date or something?"
I smiled, "Yes, Buddy, we are."  He crinkled up his forehead and questioned, "What kind of date?  I mean, Dad is dressed for hunting and you look like you are going to work out or something." I laughed.
Coach replied, "A hunting date?  That's like my dream date."  I frowned, "That would be a complete nightmare for me. No way!"
Coach grabbed the leash, and I called the puppy.  Our son again looked confused, "Wait, you're taking Bella Bean on your date with you?"  I laughed, "Buddy, we are just going for a hike in the park on our date."  He questioned, "No where else?"
I knew what he wanted. He was wondering if there would be food involved, and if we'd bring him something back. Insert eye roll here.
We loaded the puppy in the truck and left for our hot date.  At this point in our crazy busy life, any time alone with each other is treasured, so yes, taking the dog for a walk in the park is considered a wonderful date in my book. Now a hunting date on the other hand? Alone with my husband or not. Absolutely not. No way.  Never. I'd die.  Like literally.  I'd rather go to the dentist and have teeth pulled.
About an hour later, my 9-year-old opened the door to his exhausted, frustrated, aggravated, out-of-breath mother. I looked at him and said, "We lost your dog, found your dog after chasing her for 2 miles, and she pooped herself. So yeah, fun date with Dad."
Shockingly, his concern was not for his mother. Instead, he took off out the door towards his disobedient puppy yelling, "Oh Bella! Are you ok?"
Is she ok?  How about am I ok?
You know. Your mother.  The one that gave you life, and not only feeds you and your siblings every day, but also the one that takes care of that crazy-nut dog every day.  The one that feeds her, walks her, gives her baths, trains her to come when she's called.  Oh yeah.  Remember you have a name, dog, and it's BELLA BEAN!
But Bless it.  Anyone else have a Beagle?  Can you say stubborn? Hunting dog?  When she gets lose…She gone!
Coach and I were having a nice lovely hike. We passed lots of people on the trail, and Bella wagged her whole entire body trying to say hello, and they smiled and said hello back.  We continued on our hike on the 2-mile wooded loop trail.
Just then, a man on a bike came racing past us, and Bella decided just a that moment to take off full speed after the biker.  She jerked so fast and so hard that Coach lost his grip on her leash.  She was GONE!   Coach quickly ran down a ravine and jumped through a creek trying to cut her off, but she dodged him and just ran faster and faster picking up speed like a race horse.
I saw a lady on the trail down below.  I called out to see if she could catch her. Nope.  Bella jumped right over her like she was a hurdle and kept on going.  Coach and I both ran after her trying to catch up.
Coach was cutting into the woods here and there trying to head her off.  I slowed down realizing I'd never catch her and began calling her and looking off into the woods to see if she run after a squirrel or something and was off trail. She could have gone anywhere, and I had no clue.  The park is pretty big.
People would pass by, and I'd ask about a run-away Beagle and my husband chasing her.  They kept saying that she was running so fast and hard.  Her retractable leash was bouncing behind her scaring her, so she kept running faster and harder trying to get away from it.  A few tried to catch her, but she was going too fast and too crazy.
Coach called me and told me to turn around and for us to both stick to the trail. After talking to people up ahead, he was pretty certain Bella was sticking to the trail, and not slowing down.  We'd eventually catch her if we went in opposite directions. I was surprised she hadn't been distracted and run off-trail by now, but she's a tracking dog, and it's a loop trail she's been on a million times, so I guess that makes sense.  Relieved a little bit, I turned around and began jogging and continuing to call her.
I heard a woman's voice, "Can you hear me?"  I shouted, "Yes!"  She shouted back, "She's running fast and is already back where you lost her. She can hear you and is coming towards you. Keep coming this way. I couldn't catch her."  I yelled back, "Thank you so much!" I continued calling and running faster.
A few minutes later I saw a man up ahead off the trail. He had Bella Bean! He was holding her tag and dialing our number from her collar.  He saw me. Tears started running down my face, "Thank you so much!  I just kept thinking if we didn't find her what would we tell the kids!  Oh, my goodness!  Thank you!!!!" He smiled back, "I completely understand and glad I could help.  She was tangled around that tree over there. I think that's the only reason she stopped running."  I rolled my eyes and hugged the crazy dog.  I thanked the man again who again smiled and said he was happy to help.
I called Coach and told him I had her and walked to meet him back at the truck. When we made it back to the truck, Coach noticed she had diarrhea all the way down her entire back end, legs and tail.  I guess the end of the retractable leash hitting the ground behind was scaring her to death and she pooped her poor little self.  She was so tired that we tried giving her water, but she kept gagging it up. She was that exhausted from running so hard and fast for so long.
A lady walked up to check on us.  She stayed behind after her walk to help look for her.  How kind.  I cannot express how thankful I am for the kindness of everyone on the trail today.  It meant the world to us!  I know she's a puppy, but those fur babies quickly become part of the family no matter how crazy they drive you!
Coach dropped us off at home, so I could give the crazy dog a good bath.  She was exhausted, so I put her in her crate for some much-needed rest, and she's been curled up in a blanket by my side pretty much since then.  Can you say worn out puppy?
Coach headed straight to the store for a harness.  We haven't tried one of those yet, but they look like they might work well, and a new leash. No more retractable leashes for this family thank you very much!
Again, thank you to all of the amazing people at the park today that helped catch our run-away beagle.  She's nuts, but we love her.
And as for Coach and I?  Well, I think we need a date do over!
xo,
Brooke     
Update: We purchased a dog harness like the one below, and it works great! We've taken her on multiple walks and I feel much more secure. It definitely decreases the pulling. We also purchased a new cord-type leash that works so much better than a traditional leash. Since she's a puppy, she likes to flip her head around and chew. This type of leash is much better and holds up to the chewing!
My friend told me about this harness. It has an extra handle to quickly control your dog. This will be my next buy if she continues being a stinker!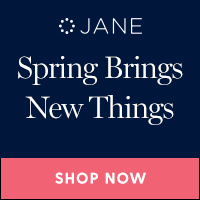 Sharing is Caring! If you've enjoyed today's post, I'd be so grateful if you would share it with your friends. Thank you!