*This post may contain Affiliate links. I may receive a small commission, at no cost to you, if you choose to purchase through these links. Thanks, Friends!*
Cold nights…
Chicken soup has become one of my favorite go-to meals this time of year.

 

You just throw it all in the crockpot, and voila…you have nice healthy comfort food just in time for dinner.
Boneless Skinless Chicken Breasts- about 4 (I put them in the crockpot straight out of the freezer.)
Chicken Broth- I use 2-3 boxes
1 can Healthy Request Cream of Chicken soup
Chopped Carrots- as much as you want
Chopped Celery- about 3-4 stalks
Salt, pepper, lemon pepper, celery salt to taste
Place it all in the crockpot.

 

Add some water as needed.

 

Cook on high for 8 hours.

 
Take out the chicken, shred it, and place it back in the crockpot.

 

It should pull apart easily with a fork.
Coach and the kids like for me to make some pasta or rice to add to their bowls.

 

I like it without anything added, and it's better for my ever growing ham-hocks.

 

If you don't know what those are, I am happy to share.

 

I have plenty to go around…You know how a baby has those cute fat thighs?

 

My Momma calls them ham-hocks.

 

Well, they are not so cute when you get older…

 

 

  

 

  
Yummy Homemade Chicken soup…or Chicken noodle soup…or Chicken and rice soup.

 
I eat the leftovers for lunch the rest of the week.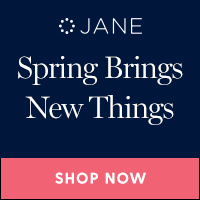 Sharing is Caring! If you've enjoyed today's post, I'd be so grateful if you would share it with your friends. Thank you!